Drunk driving is a common concern on the roads of Marietta and it's important to know what to do when you have been involved in an accident. This can lead to significant concerns about your health but also your future. Diaz & Gaeta is a trusted law firm when you need a Marietta drunk driving accident lawyer.
We are a qualified law firm that works in Georgia and will know how to tackle your case head-on. This includes having qualified resources, a friendly legal team, and a desire to help.
To schedule a free consultation with a Marietta car accident lawyer, reach out to us at 678-329-9084.
Drunk Driving Statistics in Marietta
Here are some noteworthy facts about drunk driving in Georgia:
What Are the BAC Limits in Georgia?
When getting a read on drunk driving in Georgia, it's important to understand what the BAC limits are. In Georgia, the BAC limits are set at 0.08%.
It is important to have a good read on this part of the case. This will showcase how negligent the drunk driver was and what their intoxication led to while driving. This is often a test that is done at the time of the accident and is important information you are going to need for a legal claim.
Judges will often go through these details while assessing the drunk driving case and how legitimate the legal claim is.
This is why our law firm at Diaz & Gaeta is committed to setting a high standard. We want to ensure the right steps are taken and we can help process the case on your behalf. To get started with us at Diaz & Gaeta, please call 678-329-9084.
What to Do After an Accident With a Drunk Driver?
When you have been in an accident, it's easy to get confused and not know what to do next. It can be rattling to be in a position such as this, which is why you are going to want to reach out to a legal team that has done this in the past.
The first step is to call law enforcement for a case such as this. They are the ones that are going to test the drunk driver and take a look at the scene. This will then be listed in the police report, which is key for your legal claim.
It is also important to take visual evidence of the accident whether it is photos and/or videos. You will also want to reach out to anyone that is in the area including eyewitnesses for their contact details. You can then ask them for further information about the case.
Whether or not you have been hurt, it is still important to request medical assistance. This will make sure you see good results while recovering and you gain access to a medical report stating your condition at the time of the accident.
The last step is to ensure you reach out to a trusted legal team in Marietta such as ours at Diaz & Gaeta. We are qualified to help with these types of drunk driving cases and will know how to position your situation the right way.
To learn more about Diaz & Gaeta, give us a call at 678-329-9084.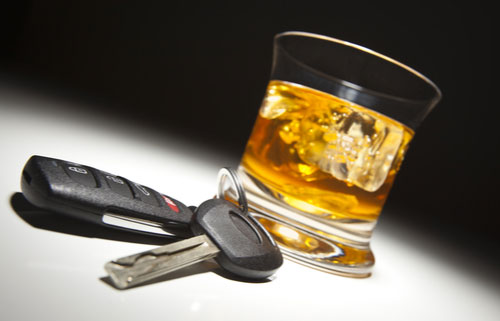 What Damages Can You Recover After a Drunk Driving Accident in Georgia?
You will want to start with the basics when it comes to citing damages in a drunk driving case.
This will include economic damages such as the medical bills, repair bills, or prescription fees that have been added to your life due to the accident. You might also want to list lost income in the legal claim if you are unable to work due to your injuries.
You can also include non-economic damages, which entail stress, anxiety, depression, or a change in your quality of life due to the accident.
These damages should be cited in the legal claim to begin the process. Georgia courts may also award punitive damages for especially reckless actions such as drunk driving.
How Long Do I Have to File a Claim in Georgia?
You are going to have two years to move forward with a personal injury case involving drunk driving. This is why it is essential to see what your legal options are as soon as possible.
At Diaz & Gaeta, we are always ready to help and will make sure to pour through the details once the legal claim has to be set up.
We will offer comprehensive advice about your options in a situation such as this and what will work best moving forward. Get started with us at Diaz & Gaeta knowing you are going to gain access to a team that is time-efficient.
How Much Will a Drunk Driving Accident Lawyer Cost?
Most legal clients are worried about the cost associated with hiring a lawyer.
This is a common concern and it is something we take note of at Diaz & Gaeta. We use a contingency fee for this type of process, which means you are not going to have to worry about the fee until compensation comes through.
This simplifies matters as you are only going to pay a small percentage of the compensation that comes through when the case is won. Learn more about how we set the percentage by calling us at 678-329-9084.
Speak With a Marietta Drunk Driving Accident Lawyer for Free!
It is important to think about choosing a Marietta drunk driving accident lawyer that is professional, committed, and ready to set a high standard. When that is the case, you are going to want to see what our law firm brings to the process at Diaz & Gaeta.
This type of case has to be handled with care and we will do that for you right away.
To find out more about what we do at Diaz & Gaeta, please take the time to contact us at 678-329-9084. We will set the appointment and begin working through the details of your case.