When you use a product, you have reason to expect that this product will function safely. However, if this product malfunctioned and it caused you injury or damaged your property, you are entitled to be compensated for your injuries and loss.
Manufacturers and distributors are legally responsible to make sure that the product they sell will safely perform as intended and will not cause harm or damage.
If you sustained injuries and losses due to a defective product, our Sandy Springs personal injury lawyers at Diaz & Gaeta will help you get maximum compensation.
Contact our Sandy Springs product liability lawyers today by calling our office at 678-329-9084.
Georgia Laws for Product Liability Cases
In Georgia, product liability laws are covered under Georgia Code Section 51-1-11. If you were injured, the statute of limitations states that you have two years to file your personal injury claim. If the defective product damaged your property, you have four years to file a claim for your property damage.
The time is measured from the moment when you realized that your injury or property loss was caused by the defective product. However, you must file your claim within 10 years of when the product was first sold.
Georgia also sometimes limits damages in product liability cases. Depending on the findings, if it was determined that you contributed up to 49 percent to the cause of your injury or to the property damage, the amount of damages that you are able to recover may be reduced proportionally. This makes it important to contact your Sandy Springs product liability lawyer.
If the court determines that you contributed 50 percent or more to your injuries or property damage, you may not recover any damages.
This is also why it is crucial that you speak to one of our experienced Sandy Springs product liability lawyers who will make sure that the defending parties will not try to move the fault over to you.
Manufacturers have an entire corporate legal team to craft the case in their favor. We know how to defend your rights so the parties responsible will be held accountable. Your Sandy Springs product liability lawyer will work relentlessly to hold all parties accountable.
Common Causes for Legal Action
Some of the common reasons for legal action regarding defective products include design, manufacturing, and labeling defects.
In the case of defective design, our Sandy Springs product liability lawyers show that the design of the product put consumers at unreasonable risk. This means that the risks of the design outweighed the benefits. Here, it's the designer and not the manufacturer who is at fault.
Manufacturing Defects
In a case of a manufacturing defect, we show that something happened during the manufacturing process that made the product unsafe.
The defect could be caused by any number of things including mechanical problems of the factory machinery or human error. Examples of manufacturing defects include structural weaknesses, missing parts, contamination during packaging, and more.
Labeling Defects
It is the responsibility of the seller or manufacturer to warn the end-user of the risks of a product, such as medication side effects, etc. In cases of labeling defects, we show that the manufacturer did not label or mark the product properly, which led to harm to consumers.
Maybe the usage instructions were unclear, or maybe the label didn't warn of possible risks. Your Sandy Springs product liability lawyer will advise you on this.
How Is Liability Determined?
If a defective product caused to you suffer a loss in health or property, you can take legal action against those who contributed to your loss. You can base your product liability claim on strict liability, failure to warn, or negligence. Your Sandy Springs product liability lawyer can help guide you through this.
Strict Liability
Under strict liability, the product manufacturer can be held liable for injuries that the defective product caused, and you do not need to prove negligence. This can apply to the product distributor and retailer as well.
You do need to show that when the product injured you, the item was basically in the same condition as it was when it left the factory, which shows that it was defective when you purchased it. Defects can manifest in different ways. Your Sandy Springs product liability lawyer will help advise you on this.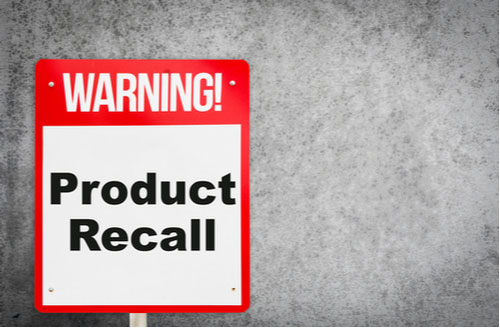 Failure to Warn
Failure to warn is related to labeling defects. A manufacturer has an obligation to warn the public of risks and dangers of the product that are not obvious, but which are foreseeable when the product is used under normal conditions.
We will show that the manufacturer did not include enough instructions or warnings to prevent these risks. You were not given adequate warning, and this led to your getting injured. Your Sandy Springs product liability lawyer will help guide you through this.
Negligence
Cases with products found to be defective often fall under strict liability. However, cases can also be based on negligence.
Any party in the chain from designer, manufacturer, retailer, etc. can be held liable if their negligence or carelessness results in a defective or unreasonably dangerous product.
For example, a manufacturer would be negligent and therefore liable if they didn't follow proper quality control policies to check for defects and this led to your injury. This can be proved by your Sandy Springs product liability lawyer.
Who Can Be Held Liable for My Damages?
Anyone who is involved in the chain of distribution of the product can be liable for your damages. This includes the following.
The manufacturer: the party that produced the product or the components.
The wholesaler: the party that purchased the product from the manufacturer, usually in large quantities, and sold them to retailers.
The retailer: the party who sold the product to you.
Pinning down which party or parties is liable is complicated because there are many stages in a product's distribution chain and various middlemen can be involved throughout the process, such as sales agents, various suppliers, wholesalers, distributors, etc.
Our Sandy Springs product liability lawyers at Diaz & Gaeta can show how each liable party contributed to your injuries when they played their role in the distribution of the product, which ultimately led to a defective product that caused you harm.
About Medical Products
In the case of medical products and pharmaceuticals, there are two other parties that can be held responsible.
Any hospital or medical facility that was part of the defective product distribution chain can be held liable for your injury or illness.
Any doctor who recommended medicine or medical product that resulted in harm and failed to warn you about the potential risks and dangers or did not provide enough instructions regarding the proper use of the product can also be held liable for damages.
Your Sandy Springs product liability lawyer will properly investigate all avenues.
Contact Our Sandy Springs Product Liability Lawyers Today!
Our law office share extensive experience amongst our Sandy Springs product liability lawyers. Our diverse knowledge of various parts of the law enables us to navigate through the most complex cases and fight for our clients' rights.
We believe in treating our clients with honesty and respect like how we would treat our families. We strive to make legal representation affordable, and we always offer a free consultation.
If you or a loved one was injured by a defective product, you do not have to suffer the loss and deal with the complex legal system on your own. Without representation from an experienced Sandy Springs product liability lawyer, you might be coerced into accepting a settlement that is far below what you are entitled to receive.
Contact Diaz & Gaeta at 678-329-9084 and speak to one of our experienced product liability lawyers in Sandy Springs, Georgia. We will represent you in your case and fight to get you the maximum award that you deserve.
When you let us represent you, you can focus your energies on healing and recovery and have peace of mind that you have the best Sandy Springs product liability lawyers on your side.