Any Atlanta car accident attorney will tell you that you have to report a car accident in the vast majority of cases. Even a simple fender bender will result in damages exceeding $500 in value. However, in some situations, the other driver will try to persuade you to solve the matter privately, without involving the police.
However, you must also be firm and refuse to break the law. No matter what the other driver says, you must report a car accident to the police. Also, you must remain at the crash scene until the law enforcement officers arrive to investigate the circumstances of the accident.
Our car accident lawyers are here to help you get the compensation you deserve. Our team speaks Spanish, so you don't have to worry if English isn't your first language. Contact us today for a free consultation.
Understanding Your Legal Obligations to Report a Car Accident in Georgia
The Official Code of Georgia has clear rules for drivers involved in an accident on a public road. The first obligation, according to OCGA 40-6-270 is to stop at the crash scene or as close as possible to it and:
Exchange contact, car registration, and driving license information with the other driver.
Offer reasonable assistance to any injured person.
Call emergency medical services and law enforcement in case of severe injury or apparent death of any person.
The obligation to report a car accident to the police, as detailed by OCGA 40-6-273, arises when the crash results in all or any of the following consequences:
Bodily injury
Death
Minimum of $500 in property damage.
What Are the Consequences of Failing to Report a Car Crash?
An Atlanta car accident attorney knows that the other driver is setting a trap for you by persuading you to not report the crash. Failing to meet this legal obligation is a misdemeanor in Georgia, even if the crash did not result in serious injury or extensive property damage.
The penalties in this case are severe, even if it is your first offense. You may pay a fine between $300 and $1,000 and may face up to 12 months in jail. For this reason, you must always do what the law says, no matter what the other driver tries to persuade you.
Reasons Why the Other Driver Does Not Want You to Report a Car Accident
The other driver may tell you that it is for your own convenience to avoid involving the authorities. In reality, most likely, they have something to hide from the law. In the experience of any Atlanta car accident attorney, it is one of the following.
1. They Are Driving With a Suspended License
Driving after your license was suspended is a serious offense, according to the Official Code of Georgia 40-5.121. The first offense is classified as a misdemeanor and is punished by:
Between 2 days and 12 months in jail, and
A fine between $500 and $1,000.
A second or third offense within five years is an aggravated misdemeanor, while the fourth instance will be classified as a felony.
As you can see, someone driving with a suspended license who hits you has all the reasons to prevent you from reporting the crash. With a simple check on a smart device, the police officers will find out that they should not be driving and will arrest them.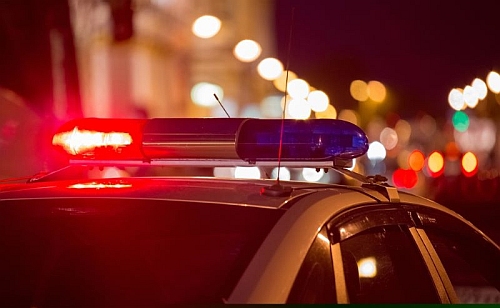 2. They Are Not Insured
An uninsured driver is also very likely to determine you not to report a car accident. If you agree, they will give you false contact and insurance information and drive away. They know very well that an Atlanta car accident attorney will instruct you to sue them personally for damages.
In some cases, the uninsured driver will flee the accident scene as soon as possible. For this reason, you should look closely at their license plate before anything else. In some cases, this is the only way of identifying the at-fault driver and holding them liable for your damages.
3. They Are Driving a Stolen Vehicle
Finally, a driver will try to avoid getting the police involved if they are behind the wheel of a stolen car. Most probably, they will not even stop to check if you are alright after hitting you. In this situation, the license plate information will not be very helpful. No one can reasonably be expected to pay for damages caused by their car if it was stolen.
However, coupled with the criminal investigation into the car theft, the police may help your Atlanta car accident attorney identify the at-fault driver. This will give you a fighting chance to recover your economic and non-economic damages.
What to Do If the Other Driver Doesn't Want to Report a Car Accident
The first thing to remember is that your safety is the most important thing. For this reason, you must not:
Get into an argument with the other driver
Try to prevent them from leaving the accident scene
Chase a hit-and-run driver.
Instead, try to memorize how the driver looks, what kind of car they were driving, and the license plate number. Remain at the crash scene and call 9-1-1 to report the car accident and ask for medical assistance. Finally, get in touch with an experienced Spanish-speaking Atlanta car accident attorney before you try filing a claim on your own.
Insurers will try to discourage you from seeking damages, even if you have the other driver's correct and valid information. They are even more likely to do so when a claimant is a Hispanic person.
Contact an Experienced Atlanta Car Accident Attorney
Your best chance of getting a fair compensation amount for your damages is to get in touch with an experienced Atlanta personal injury attorney.
Diaz & Gaeta Law has extensive experience in handling even the most complex cases, including hit-and-run accidents and crashes caused by uninsured drivers. We will analyze all the available evidence carefully and give you a fair and reasonable legal opinion.
If you are Hispanic and English is not your first language, don't worry. You will present your case to a Spanish-speaking Atlanta car accident attorney, who will understand you perfectly. Also, you will receive clear explanations of your legal rights and the steps to take in order to file a claim.
Do not forget, the success of your claim starts by reporting the accident to the police. Next, call us at 678-329-9084 to schedule a free case review with a seasoned attorney.