At Diaz & Gaeta Attorneys At Law, we support the LGBT community. For this reason, we are always ready to support the rights and help with the problems the LGBT community faces. This can be as a couple or as an individual. All it takes is talking to us and expressing your legal issue with our highly experienced Marietta LGBT lawyers.
We have years of experience representing the LGBT community in various legal processes and litigation, such as LGBT marriage visas, K-1 Fiancé(e) Visas, Green card benefits, U.S. Citizenship and Naturalization, Asylum, and much more.
This means that we have represented LGBT clients who face criminal charges like drug possession, domestic violence, and other felony and misdemeanor charges. On the other hand, we have successfully been able to seek asylum for LGBT clients who fear being harmed or killed in their country for their sexual orientation.
We are fully aware of the biases the LGBT community faces not only in their day-to-day activities but also in the judicial system in Marietta, Georgia. For this reason, we have taken it upon ourselves to fight vigorously for respect, equality, and justice for the LGBT community. At Diaz & Gaeta Attorneys At Law, we are fully ready to directly confront judicial discrimination.
For LGBT-related issues, call us today at 678-329-9084. We offer free consultation services. During the consultation session, our experienced lawyers in Marietta will answer any questions you may have, listen to your case, and offer legal consultation.
What Are the Rights of the LGBT Community in Georgia?
The federal government forbids discrimination in public accommodations, meaning places that offer goods and services to the general public. But there is no federal law that protects the LGBT community from discrimination. However, the House of Representatives is working on the Equality Act, which would protect the LGBT community in public accommodations, employment, housing, and many other areas.
On the other hand, it is important to note the state of Georgia is among three states (Mississippi, and Alabama) with no state civil rights laws protecting LGBT people. State civil rights laws are geared toward offering protection from discrimination to those that have not been covered by federal law.
However, cities across the state of Georgia have enacted local laws banning such discrimination to varying degrees. This began in Atlanta, Georgia, and has now spread to other cities, including Marietta, Georgia. The US Supreme Court ruled in June 2020 that sexual orientation and gender identity discrimination in employment is illegal.
Georgia's hate crime law, which became effective on the 26th of June, 2020, also covers sexual orientation. Under this law, criminals who target victims based on race, religion, sex, sexual orientation, gender, or disability receive harsher punishments.
Before 1998, homosexuality was criminalized based on sodomy laws, which applied to both heterosexuals and homosexuals. Since 1998, same-sex sexual acts have been legal, whereas same-sex marriage was legalized in 2015.
Other LGBT community rights in Georgia include:
Legally changing gender – Legal but requires reconstruction surgery
Censorship of LGBT Issues in Georgia
Parental Presumption for same-sex couples
Adoption.
What Types of Cases Can Diaz & Gaeta Attorneys at Law Help Me With?
At Diaz & Gaeta, we have a team of experienced litigators with different legal backgrounds. As such, we have fought and won cases in every court in Georgia. Our team of lawyers includes those who are experienced in personal injury cases, family law, criminal defense, and immigration.
This makes us fully qualified to handle different types of cases, no matter their complexity. We always ensure that our client's rights are protected at all times. We are fully capable of handling the following cases:
Immigration
We specialize in family-based immigration and deportation defense. We are experienced in DACA (Deferred Action for Childhood Arrivals) and renewals. We have an impressive track record of seeking asylum for our clients based on cases involving political affiliations, LGBT, religion, and more. We have represented clients in the federal immigration courts and the USCIS (U.S. Citizenship and Immigration Service).
K-1 Fiancé(e) Visa
This is a type of visa for a foreign citizen fiancé(e) of a U.S. citizen. This type of visa permits a foreign-citizen fiancé(e) to travel to the United States to marry his/her U.S. citizen sponsor within 90 days of arrival. We have handled issues about the filling of K-1 Fiancé(e) visa in the past.
LGBT Marriage Visa
The U.S. government should review visa applications based on same-sex marriage in the same way they adjudicate visas for an opposite-gender marriage. This simply means that the same-sex spouse of a visa applicant coming into the United States of America for any purpose such as study, work, legal immigration, or international exchange is eligible to receive a derivative visa.
U.S. Citizenship Naturalization
Naturalization is a process through which an immigrant to the U.S. can become a citizen. For a person to qualify or be eligible for naturalization, they must meet certain qualifications. The naturalization process is complicated, and it is best to have a skilled lawyer guiding you.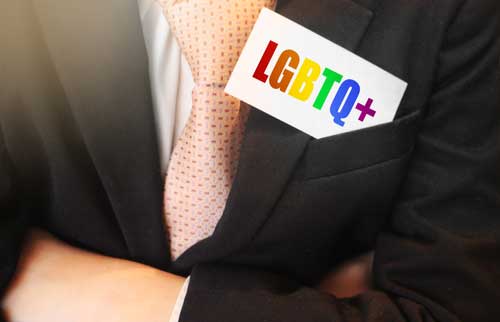 Green Card Benefits
We are in a position to work on helping you gain green card benefits. This means that you are eligible to receive federal benefits like education assistance or social security.
Asylum
An asylum seeker is a person who is fleeing their country for one reason or another. For example, a person fleeing their home country due to their sexual orientation, political beliefs, or death threats.
Withholding of Removal
This is also known as Non-refoulement under the United Nations Convention Relating to the Status of Refugees. Withholding of Removal stops the United States government from deporting a person to a country where their lives or freedoms would be threatened regarding protected constitutional rights involving religion, race, nationality, political stance, or sexual orientation.
Criminal Charges
We are in a position to provide legal services for all criminal defense matters. As such, we represent people charged or accused of DUI, drug crimes, sex crimes, probation violations, and other charges, including traffic violations.
Personal Injury
It does not matter if you are partly at fault or not, if you have been injured or sustained damage due to another person's negligence, you have the legal right to seek compensation. Our experienced personal injury lawyers in Marietta are ready to work on your case and seek compensation for you. We handle personal injury cases involving car accidents, slip and fall accidents, and others.
Family Law
Family law is a legal practice area that focuses on issues of family relationships. Family law cases involve adoption, marriage, divorce, child custody, child support, alimony, and even domestic violence. At Diaz & Gaeta, we offer our legal services to those who are looking for guidance and representation in cases involving family relations. We will fight to the end and ensure your rights are protected and you have received a fair and equitable settlement.
Why Are Diaz & Gaeta Attorneys at Law the Best Lawyers for Cases Involving the LGBT Community?
Aside from supporting the LGBT community, we strive to defend the rights of the LGBT community no matter the kind of case they are facing. For this reason, as a lesbian, gay, bisexual, or transgender person, you need legal representation that understands the law based on your sexual orientation or gender identity and can fight for your rights vigorously.
Because we have experience in different areas of the law, we are in a position to deliver. Our team at Diaz & Gaeta Law will help you through immigration processes involving K-1 Fiancé(e) Visa, United States Citizenship Naturalization, LGBT marriage Visa, asylum, Green Card benefits, and even Withholding of Removal. We will fight for you and prevent you from being harmed due to your sexual orientation.
Just like any other person, people with different sexual orientations face other legal issues as well. They can be charged with domestic violence, DUI, drug possession, and other felony and misdemeanor offenses. We know the prejudices the LGBT community faces in the judicial system. As an experienced legal team, we will ensure that you get equality, justice, and respect throughout the whole process.
Our family is built by a diverse group of persons from different walks of life and experiences. As such, we connect with and understand our clients at a personal level. Everyone has the right to be treated with respect and dignity – no matter their language, color, or sexual orientation.
For legal consultation, guidance, or representation, call us today and book a free consultation session with an experienced Marietta LGBT lawyer.
Contact Our Marietta LGBT Lawyers Today if You Have Any Questions Regarding Your Case
If you are a victim of violence or injustice based on sexual orientation or gender identity or need our legal services in Marietta, Georgia, do not hesitate to call us at 678-329-9084 and schedule a free consultation session with an experienced lawyer.
At Diaz & Gaeta Attorneys At Law, we have extensive knowledge of immigration law, personal injury law, criminal offense law, and family law. With this, we always work together to strategically navigate complex cases that demand deep knowledge of different branches of the law.