While some crashes are minor fender benders, others lead to significant property damage and injuries or worse, death. Even a minor fender bender can result in long-term pain or discomfort for some individuals. Before you know it, you are missing work and medical bills start piling up. If you were in a crash, you should consider enlisting a Sandy Springs car accident lawyer to help you address your losses.
The legal team at Diaz & Gaeta has been helping car accident victims in Sandy Springs and its surroundings get financial restitution for damages and injuries suffered. We pride ourselves on using our vast knowledge and experience to help car accident victims navigate the complex world of litigation and insurance.
If you or somebody close to you has been involved in a car accident in Sandy Springs, GA, let us help you get what you rightfully deserve and be in a position to move on after a car crash. For a free initial consultation, you can call our Sandy Springs personal injury lawyers at 678-329-9084 today.
Sandy Springs Car Accident Statistics
Auto accidents are the main cause of injuries and death and the second leading cause of ER visits and hospitalizations in Georgia, and Sandy Springs is not different.
In 2019, Sandy Springs reported a fatal accident count of 9 with 13 cars involved in those collisions. 2 of the crashes were caused by drunk drivers. Individuals that were involved in the accidents were 17, with 10 fatalities being recorded. Pedestrians that were caught up in those fatal crashes were 4.
How Much Does a Sandy Springs Car Accident Lawyer Cost?
Our car accident attorneys charge lawyer fees on a contingency fee basis. A Sandy Springs car accident attorney will not charge you upfront. Instead, we will try to get you the best compensation possible since we only get paid if we win your case. If we do manage to win your case, we will take out a percentage of your settlement or compensation award as lawyer fees.
What Should I Do After a Car Accident?
Being involved in a car accident can leave one confused and disoriented. Listed below are the recommended steps you should take following a car accident:
Contact Police
Dial 911 right after a car crash. Georgia laws require you to contact the police for accidents that result in property damage over $500 or injuries regardless of who may be at fault. The police report is a key piece of evidence in your personal injury claim.
Check on Other Involved Parties (Do Not Leave!)
If you can move, check on the others and render help where you can. Never try to leave the accident scene before the ambulance or the police arrive unless remaining there poses a danger to your welfare or safety.
Exchange Info
Talk to the other involved parties and exchange relevant information. Ask the police for assistance if they do not cooperate. Also, getting the other driver's info lets you know if they are covered by insurance.
Some of the information you should make a point of getting include: driver's license number, address, name and contact information, car insurance info (policy number and company), and the license plate numbers.
Record the Scene
Document the overall scene of the crash and make sure to capture the damages as well as your injuries. Take lots of photos from different angles to get a clear picture of the extent of damage, roadway hindrances, and any variables that could have caused the collision.
Never Admit Fault
In the moments following the accident, your empathy may conjure a false narrative in your mind. Do not accept blame for the crash as it may work against you. Don't even apologize to anybody because it suggests that you are admitting fault.
Seek Medical Attention
Get treatment for your injuries. Some injuries may not be immediately apparent, that's why you need to see a doctor even if you feel ok. Visiting a doctor will begin documentation of likely injuries associated with the accident and this will help tremendously when it comes to negotiations with the insurance provider.
Call a Sandy Springs car accidentLawyer
Contact a Sandy Springs car accident lawyer to help you navigate the legal process. You can reach out to our offices at Diaz & Gaeta using 678-329-9084 to speak with one of our representatives. We will do everything in our power to defend your rights following the collision and will pull no punches when it comes to getting you the maximum possible compensation.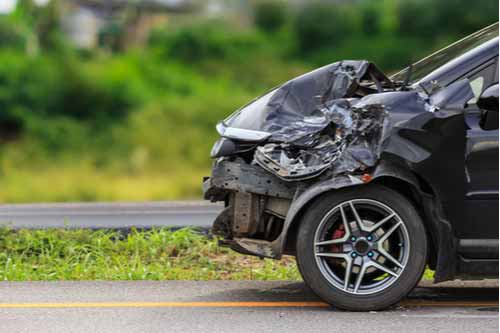 What Is the Average Settlement Fee for Car Accidents?
Car accident settlements vary depending on the specific case. What's more, they are largely dependent on negotiations between both parties. Typically, settlements for accidents that result in physical injuries range between $15,000 and $19,000. To get an estimate of the settlement amount in your case, contact the car accident attorneys at Diaz & Gaeta in Sandy Springs, GA.
When Should I Get a Sandy Springs car accident lawyer?
Time is a crucial factor in car accident cases. You should get an attorney as soon as possible because insurance carriers will not hesitate to start evaluating your claim. There are a lot of legal procedures and deadlines that an experienced car accident lawyer knows how to navigate.
Why Do I Need a Sandy Springs car accident Lawyer?
The law doesn't require you to have any legal representation. But, you would benefit a lot from having a car accident attorney in your corner. Here are a few of the ways in which we can help you:
Case Preparation/Filing a Lawsuit
A Sandy Springs car accident lawyer will analyze your case and prepare an action plan. Once we file a lawsuit, we will start strategizing on the way forward. We will then embark on building a strong case by interviewing witnesses, gathering police reports, and collecting evidence.
Settlement Negotiation
Once we set the foundation for fighting the insurance company, your attorney will be your voice against the insurer. After we calculate your car accident claim value, we will negotiate for the best possible settlement.
Trial Preparation & Representation
Sometimes insurers try to get off cheap using unscrupulous tactics. That is where a Diaz & Gaeta
car accident lawyer comes in. If push comes to shove, we are ready to go to trial and fight until we get you the compensation you are entitled to.
What Amount of Compensation Can I Expect to Get for My Damages?
Insurers often use a settlement formula when computing the worth of a car accident claim. The criteria used to assign these values involve the following factors:
The amount of insurance available for both drivers
The degree of your accident injuries
Your level of culpability for the accident
The nature of your injuries (permanent or long-term)
The type of medical procedures and treatments you get
The speed with which you sought medical treatment
Whether you have had similar injuries in the past or you've filed prior claims
Car accident settlements may range from hundreds to millions of dollars depending on the severity of the plaintiff's injuries, the extent of damages, and the insurer's willingness to pay. If the insurer refuses to pay up we will proceed to trial to try and persuade the court that you are legally entitled to get the requested settlement fee.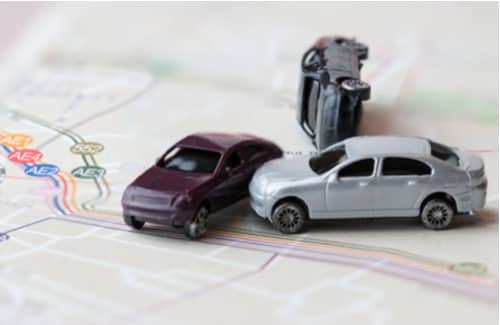 What Type of Damages Can I Recover?
A car accident claim can help you recover compensatory damages and punitive damages. Compensatory damages offer financial and non-financial compensation and they include economic and non-economic damages.
Economic Damages
Economic damages refer to quantifiable expenses, damages, and losses that you have incurred as a result of the accident like:
Medical treatment
Prescription drugs
Lost wages
Property/vehicle repair or replacement
Lost future earnings
Rehabilitation or therapy
Non-Economic Damages
Non-economic damages refer to non-financial or non-quantifiable damages or losses. They include:
Pain and suffering
Loss of consortium
Amputation or disfigurement
Loss of enjoyment of life
Emotional distress
Punitive Damages
Apart from compensatory damages, you can also recover punitive damages. These damages aim to punish the at-fault driver and discourage them and others from engaging in similar behavior in the future.
How Is Fault Determined?
Georgia uses modified comparative negligence when determining fault for car accidents. This system assigns a proportion of blame to each driver involved in the crash. One driver may be entirely responsible for the accident but that is not always the case. Sometimes drivers can hold varying degrees of responsibility.
For example, if one driver was speeding and the other was drunk driving, they would share fault for the crash. In this situation the driver found to be 50 percent or more responsible is disqualified from receiving any type of compensation.
If each driver is found to be 50 percent at fault then neither will qualify for compensation. Only drivers found to hold less than 50 percent of the blame are entitled to recover compensation. If you are found to be 20% at fault, your compensation amount is reduced according, leaving you with 80%.
How Long Do I Have to File a Claim?
The statute of limitations for Georgia car accidents is two years. You have two years starting from the date of the crash that caused your injuries to file your claim. You need to abide by this deadline because if you bring your claim after this time frame expires your claim will almost certainly be denied. Therefore, it is vital to act before the deadline.
How Can a Sandy Springs Car Accident Lawyer Help Me During the Claims Process?
Navigating the claims process in the legal system is not easy. There are several ways in which our Sandy Springs car accident lawyers can help you:
Report the claim – No one is in a better position to help you with your insurance claim than a lawyer since they have vast experience. An attorney will help you report and file your claim.
Investigate and gather information – Lawyers will use the vast amount of resources available to them to investigate your claim and gather vital evidence.
Appeal an unfair settlement or denied claim – In case of a denied claim or an unsatisfactory settlement verdict, an attorney can help you appeal.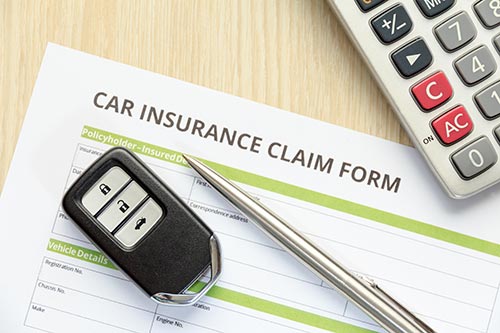 What Can I Do if Insurance Denied My Claim?
When insurance denies your claim, it is not the end of the road for you. They do this sometimes to try and discourage you. You can submit a complaint with the Georgia insurance department.
Once we re-evaluate your claim after it has been denied, we will tell you whether you have a case to pursue.
What if the Other Driver Doesn't Have Insurance?
If you get into a crash with a driver who doesn't have insurance, your own automobile insurance policy can be used to cover the damages as long as your policy has coverage for uninsured motorists.
How Can I Obtain an Accident Report in Sandy Springs, GA?
You can obtain a car accident report in Sandy Springs from three avenues: BuyCrash.com, the local police department, and the Georgia State Highway Patrol (GSP).
Common Car Accident Injuries
Having handled many car accident cases, these are the most common auto accident injuries that we have seen:
Back Injuries
Neck Injuries
Head Injuries
Internal Injuries
Facial Disfigurement
Leg & Knee Injuries
Spinal Cord Injuries
Types of Car Accidents We Handle
These are some of the most common accidents that our attorneys at Diaz & Gaeta handle in Sandy Springs, Georgia:
DUI Accidents
Distracted Driving Accidents
Head-on Collisions
Hit & Run Accidents
Rear-End Accidents
Reckless Driving Accidents
Rollover Accidents
Speeding Accidents
Uninsured Motorist Claims
Pedestrian Accidents
Call Our Experienced Sandy Springs Car Accident Lawyers Today!
After a car accident that injures you or a loved one, the Sandy Springs car accident lawyers at Diaz & Gaeta Law can help go up against the insurance company. We will help you with investigations and negotiations to help you get back on your feet. We charge contingency fees so you don't have to worry about any upfront charges. We offer free consultations so don't hesitate to call us at 678-329-9084.