Accidents and injuries are a tragic part of life, but they are often preventable. Preventable injuries that result from the negligent or careless conduct of other people or entities have legal consequences. Personal injuries cause untold suffering and inconvenience to the victim.
Our Smyrna personal injury lawyers help victims, as well as their surviving kin who have lost a loved one to wrongful death, recover the compensation they deserve. At Diaz & Gaeta, we promise to do everything possible to help our clients focus on rebuilding and recovering from their injuries and losses. We treat every case, regardless of size or nature, as if it was our most crucial case!
If you or a loved one has suffered an injury due to the careless, recklessness, or negligence of another party, contact our Smyrna personal injury law firm today at 678-329-9084 or fill out our contact form to schedule a free consultation and learn more about our legal services.
What Is a Personal Injury Claim?
A personal injury claim or lawsuit is a legal case that a victim of an accident or injury caused by another person can file to receive compensation. The case involves getting compensation from the other party who was responsible for your injury. In most cases, compensation is handled by their insurance company.
What Should I Do After an Injury?
Being in an accident can be very disorienting and confusing to those involved. It is easy to not know what to do when in the midst of chaos. It is best to try to remember, and follow the steps listed below:
Get Medical Treatment if Needed and Keep Records of All Treatment
If you've been injured in an accident, you should seek medical treatment as soon as possible. Any delay in getting treatment can negatively affect your personal injury claim. The main reason why you need to see a doctor, from a legal perspective, is to begin documentation of your injuries.
Take Photos/Video if You Can
If possible, take pictures or videos of the scene of the accident as well as the nature of the injuries you have sustained. If you were involved in a car accident, take photos of all cars involved in the accident as well as any nearby road or traffic signs.
Get Names and Numbers of Any Witnesses
Many accidents happen in the clear view of the general public. Other accidents happen in crowded places where there is a high likelihood that other people will see what has transpired. If this is the case, it's advisable to get names and contact information from any valid witnesses as they may be required to back up your claim to the authorities.
Report the Incident
If you were injured in a car accident or any other kind of traffic accident, then you should make a point to file a formal report with the police. If you were injured on another party's property, you should inform the property owner or manager. You should also ask for a copy of the auto or slip and fall accident report.
Never Admit Fault
It's extremely important that you never admit fault or liability for the accident. This will negatively impact any type of negotiations related to your personal injury dispute
Call a Personal Injury Lawyer!
Talk to a personal injury lawyer to discuss your legal options as soon as you can. Your attorney can help you meet the deadline to file your claim and also advise on any steps you need to take to build a strong case.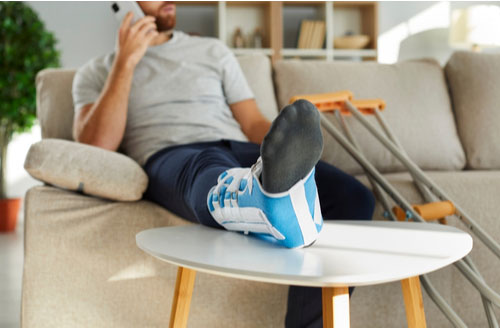 How Can a Smyrna Personal Injury Lawyer Help Me?
For different reasons, some people may believe that they will not require a lawyer. While the case may seem straightforward, navigating the legal process, understanding the laws, and knowing your rights is not as easy as one might think. Here are a few reasons why hiring a Smyrna personal injury lawyer is probably in your best interest:
Case Preparation / Filing a Lawsuit
A personal injury lawsuit begins by filing various documents with the court and serving the same to the defendant. You need to file a complaint or petition detailing the factual and legal basis of your personal injury claim.
As you can already tell, filing a personal injury lawsuit is no walk in the park. First, you need to determine whether you will file a lawsuit against an individual or company. Hiring a personal injury lawyer means that you don't have to worry about these legal technicalities.
Settlement Negotiation
After an accident has happened, and a personal injury lawsuit has been filed, the responsible party's insurance company will come in to try and negotiate a settlement. Negotiating with insurance representatives can be extremely daunting as they can be very persuasive when it comes to bargaining for lower compensation.
Because of this, you need an experienced attorney to help you through the settlement negotiation process. Basically, hiring a lawyer will help you get better compensation.
Trial Preparation & Representation
It goes without saying that the best person to represent you in court in case your personal injury lawsuit goes to trial is an experienced lawyer. Trial proceedings are much like being on a battlefield where anything can happen.
Lawyers are familiar with the justice system and know what to say and when to say it. If you try to represent yourself in court, you will most likely have a difficult time because you may not have adequate information on judges, opposing legal teams, and other crucial members of the court.
What Type of Damages Can I Recover?
If you've suffered an injury due to an accident in Smyrna, GA, it's crucial to understand which types of damage you can recover for your personal injury claim. There are 3 main types of damages offered under state law: economic damages (also known as special damages), non-economic damages (also known as general damages), and punitive damages.
Economic
Economic damages are the total amount of your financial losses due to medical bills, lost earnings, property damages, and other related economic expenses due to the injury. Property damage and other fixed expenses can be fairly easy to calculate. Lost income and future medical bills are more complex. Nevertheless, our team of personal injury lawyers at Diaz & Gaeta is more than capable of handling this task.
Non-Economic
Non-economic or general damages cover intangible losses like loss of reputation, disability, loss of enjoyment of life, emotional suffering, and physical pain.
Punitive
Punitive damages are awarded to the victim to punish the party at fault for their actions when they are proven to be indifferent to consequences, malicious, or guilty of willful misconduct. There is usually no limit on economic and non-economic damages in Georgia, but there are certain limits for punitive damages.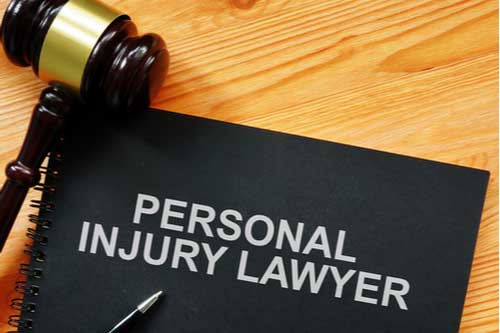 How Is Liability Determined?
Establishing liability is necessary before you can hold an individual or business legally liable for the harm you have suffered.
In general, when a person acts in a reckless manner and causes an injury to another person, under the legal principle of "negligence" the reckless person will be legally liable for any injuries or harm suffered by the victim.
In order to get compensation, the victim (plaintiff) must prove 4 elements to show that the person at-fault (defendant) acted carelessly or negligently:
Duty of Care: The party at fault owed a duty of care to the victim. In general, people have a duty to follow the law and act as a reasonable person would.
Breach of Duty of Care: The party at fault breached the duty of care by acting or not acting in a specific manner.
Causation: The defendant's actions or inactions were responsible for the plaintiff's injury.
Damages: The plaintiff was injured or harmed. This element requires proof of injury and/or economic losses.
Georgia's Modified Comparative Negligence Law
When determining liability, Georgia courts implement a system known as modified comparative negligence. The system assists in factoring out the defendant's share of responsibility. You are only eligible for compensation if you are deemed less than 50% responsible for causing the accident.
However, the court will reduce your payment by your percentage of fault. For instance, if you sustain damages of $500,000 in a car accident and the court finds you 10% at fault for the accident, your compensation will be reduced, and the responsible party will pay $450,000.
Different factors contribute to an accident and determining the actual causation percentage might be a headache. Worse still, most insurance companies will try to put more blame on you to pay you less than your deserved amount. Our injury attorneys at Diaz & Gaeta Law will carry out investigations and defend you from these unfair tactics.
How Much Time Do I Have to File a Personal Injury Claim in Georgia?
The statute of limitations for personal injury claims in Georgia gives you 2 years to file your claim after an accident. However, there are other factors to consider and you should never wait until the last minute to file your personal injury claim.
Almost any lawyer will tell you never to file your personal injury lawsuit sooner than it takes to get compensation. For example, if you're still receiving treatment for a broken arm, you will want to wait until you reach what doctors call "maximum medical improvement" – which means that your treatment is ongoing and will continue for the foreseeable future. Compensation will then include the cost of ongoing treatment.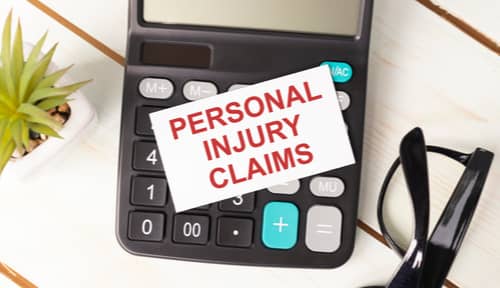 Personal Injury Claims Process
After we've agreed to take on your personal injury case, these are the steps that our lawyers will follow:
Work out who was responsible
Our first order of business is to figure out who is responsible for your injuries. That's who we'll make a claim against. In most cases, we don't file claims against the individual or business that's directly responsible for the injury, but their insurance companies.
Gather evidence
This stage involves gathering as much evidence of the incident as possible such as where and when it happened, who else was there, what was going on before the accident, how the accident happened, and any photo or video evidence of the accident.
Assess your injuries
We'll then proceed to get formal evidence of your injuries. We'll look at your medical records to help us determine the impact your injuries have had on your life.
Work out your compensation amount
Once we've gathered all the evidence we need, we'll be ready to calculate how much compensation you deserve. Our calculations will take into account all losses and costs that you incurred and/or will incur in the future.
Reach a settlement or Go to Trial
Once we've decided on the amount of compensation you deserve, we'll try and reach a settlement with the defendant and/or their insurance company. If the insurance company won't agree to pay you fairly, we'll take your lawsuit to trial.
How Much Will a Smyrna Personal Injury Lawyer Cost?
At Diaz & Gaeta, we are very mindful of our clients who have suffered physical injuries as well as emotional pain and suffering due to the negligence of other people. For this reason, we don't charge our clients a fixed hourly fee for our legal services. Our lawyers work on a contingency fee arrangement where they receive a percentage of the compensation amount you receive after you win your personal injury case.
Types of Personal Injury Cases We Handle at Diaz & Gaeta
Some of the common types of personal injury cases we handle at Diaz & Gaeta include:
Hire the Best Smyrna Personal Injury Lawyer Today!
The experienced personal injury lawyers at Diaz & Gaeta Law help people who have suffered serious injuries that were someone else's fault. Our Smyrna personal injury attorneys are committed to fighting for the rights of our clients. We know that our clients only have a limited window to get the compensation they deserve.
Diaz & Gaeta Law is focused on getting the maximum amount of compensation for our clients. We have experience helping people in Smyrna and surrounding areas with a wide range of personal injury claims.
Contact our office today on 678-329-9084 to get expert legal help with your personal injury claim.