When you are injured because of someone's careless or reckless actions, you deserve compensation. Going with a top-notch Sandy Springs personal injury lawyer is all about understanding which professional law firm will take the time to understand your needs. This is going to make all the difference when it comes to handling a personal injury claim and ensuring it goes through as intended.
At Diaz & Gaeta, we are well-equipped to handle these claims and will fight for the compensation that you deserve.
If you want to make sure mistakes are not made, please take the time to call our personal injury law firm in Sandy Springs at 678-329-9084. We will be more than happy to provide a free consultation.
What Should I Do After an Injury?
Being in an accident can be very disorienting and confusing to those involved. It is easy to not know what to do when in the midst of chaos. It is best to follow the steps listed below:
Get Medical Treatment if Needed and Keep Records of All Treatment
If you've been injured in an accident, you should seek medical treatment as soon as possible. Any delay in getting treatment can negatively affect your personal injury claim. The main reason why you need to see a doctor, from a legal perspective, is to begin documentation of your injuries.
Take Photos/Video if You Can
If possible, take pictures or videos of the scene of the accident as well as the nature of the injuries you have sustained. If you were involved in a car accident, take photos of all cars involved in the accident as well as any nearby road or traffic signs.
Get Names and Numbers of Any Witnesses
Many accidents happen in the clear view of the general public. Other accidents happen in crowded places where there is a high likelihood that other people will see what has transpired. If this is the case, it's advisable to get names and contact information from any valid witnesses as they may be required to back up your claim to the authorities.
Report the Incident
If you were injured in a car accident or any other kind of traffic accident, then you should make a point to file a formal report with the police. If you were injured on another party's property, you should inform the property owner or manager. You should also ask for a copy of the auto or slip and fall accident report.
Never Admit Fault
It's extremely important that you never admit fault or liability for the accident. This will negatively impact any type of negotiations related to your personal injury dispute
Call a Personal Injury Lawyer!
Talk to a Sandy Springs personal injury lawyer to discuss your legal options as soon as you can. Your attorney can help you meet the deadline to file your claim and also advise on any steps you need to take to build a strong case.
Why Do I Need a Sandy Springs Personal Injury Lawyer?
Some people tend to think that they can try to handle the insurance company and a personal injury case on their own. The insurance company is going to try to pay as little as possible, if any, in damages. Here are just a few of the ways our lawyers can help with your personal injury case:
Case Preparation/Filing a Lawsuit
A personal injury lawsuit begins by filing various documents with the court and serving the same to the defendant. You need to file a complaint or petition detailing the factual and legal basis of your personal injury claim. There is also a deadline for filing a lawsuit. Hiring a personal injury lawyer means that you don't have to worry about these legal technicalities.
Additionally, your Sandy Springs personal injury lawyer will collect and organize evidence to build a strong case.
Settlement Negotiation
The personal injury lawyer is going to help with the settlement process. Most personal injury cases are resolved through a settlement agreement instead of a trial. If that is what you are looking at, you will want to go with a legal professional that knows how these processes unfold. Insurance companies will usually try to offer a low-ball amount, so look at going with Diaz & Gaeta if you want to get a fair deal.
Trial Preparation & Representation
A good lawyer is always going to be ready for anything that comes out of the process. Most personal injury cases are settled out of court, but things can go all the way to a trial. If that is the case, you will need a skilled personal injury lawyer who is going to represent you in court. Our experienced attorneys are going to craft a complete strategy that will help push things in your direction.
For more on what we have to offer, please take the time to reach out to us at 678-329-9084.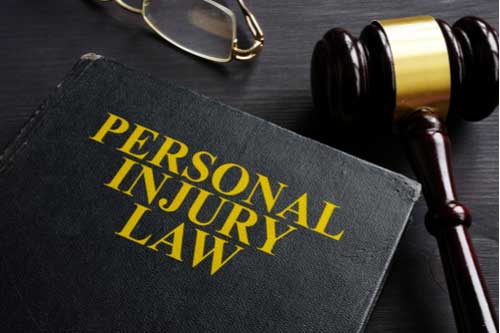 What Type of Damages Can I Recover?
There are 3 main types of damages that can be recovered from a personal injury case:
Economic
The main type of damage that you are going to want to cite in a legal claim will be economic damages. These damages will include financial losses and expenses due to your injury. A good example of this can be repair bills for a vehicle, your medical bills, prescription fees, and/or your lost wages. You will want to go through all of this information with a lawyer to see what can be included in a personal injury claim.
Non-Economic
While most people are going to be considering economic damages, it is also important to think about the losses that can't be given an exact dollar value. This would include disability, loss of enjoyment of life, emotional suffering, and physical pain. You can receive compensation for these non-economic damages and it's important to remain on top of this when you want to file a legal claim.
Punitive
Punitive damages are awarded to the victim to punish the party at fault for their actions when they are proven to be indifferent to consequences, malicious, or guilty of willful misconduct. There is usually no limit on economic and non-economic damages in Georgia, but there are certain limits for punitive damages.
How Is Liability Determined?
Your attorney must prove the other party was at fault in order to win compensation for you. When both parties share some of the blame for an accident, Georgia courts assign fault as a percentage. Under Georgia's modified comparative negligence law, you can only claim compensation if you are less than 50% at fault for an accident. If you are 20% at fault, the compensation amount will be reduced to 80%.
In order to get compensation, the victim (plaintiff) must prove 4 elements to show that the person at-fault (defendant) acted carelessly or negligently:
Duty of Care
First, you must show how the defendant had a duty of care in the situation. Duty of care refers to a party's responsibility at the time of the incident.
A common example that is used would be a driver following the rules of the road when they are behind the wheel of a car. If they are speeding or not following the rules, they would be going against their duty of care in that particular situation.
Breach of Duty of Care
The next step is to prove how the other party has not followed through with their duty of care. This means they broke the law or didn't behave how a reasonable person should at the time of the incident. Using the same example as before, a driver that is speeding has breached their duty of care.
Causation
It is important to show the breach of duty of care is the reason for the accident. It is one thing to speed on a road and another for it to be the root cause of the accident. Even if an individual is speeding at the time of the incident, this doesn't always mean that was the reason for the accident.
This is why it's important to show the correlation between the two things at the time of the accident.
Damages
The last part of the process is to showcase how you suffered injuries and losses because of the accident. You want to provide evidence of your injuries, financial consequences like medical bills and lost income, and the accident's impact on your life such as pain and suffering, etc.
How Much Time Do I Have to File a Personal Injury Claim in Georgia?
When you are thinking about putting in a personal injury claim, you will want to keep one eye on the time limit that is set in the state of Georgia. You are going to have two years for a personal injury claim and the clock is going to start as soon as the incident takes place.
This is why it's important to be quick to act and make sure you are speaking to a trusted law firm such as ours at 678-329-9084.
Personal Injury Claims Process
The personal injury claims process begins by speaking to a qualified lawyer. This will help prepare the case and put together a comprehensive personal injury claim. At Diaz & Gaeta we offer clients a free consultation.
The next step is preparing your case and filing the personal injury claim. We ensure the process is handled correctly and all deadlines are met.
We negotiate with the insurance company on your behalf. We aim to secure a settlement amount that fairly compensates you for your injuries and losses. The insurance companies are skilled at pushing for lower compensation, so you need a skilled personal injury lawyer in your corner.
If the insurance company is unwilling to pay you fairly, our attorneys are prepared to take your case to court.
How Much Will a Sandy Springs Personal Injury Lawyer Cost?
The one thing you are going to want to focus on will be the cost associated with hiring a law firm such as ours.
You will not have to pay a penny right away. Instead, the only fee that is going to be paid will come at the time of the compensation coming through. This is going to be a contingency fee, which means you only pay when we win. The fee itself is going to be a percentage of the compensation.
Types of Personal Injury Cases We Handle at Diaz & Gaeta
At Diaz & Gaeta Law, we have significant experience representing clients who were injured in Georgia due to another other party's negligence. We fight to win you the most possible compensation for your damages.
Feel free to contact us if you or a loved one was the victim in any of the following types of cases:
Pedestrian accidents
Bicycle accidents
We are glad to help you take legal action against the party responsible for your injuries. Contact us today for a free, no-obligation consultation.
Call Our Experienced Personal Injury Lawyers in Sandy Springs Today!
You will want to look at going with a personal injury lawyer that is in tune with what is required. We know each case is going to be different and that is why we are one of the most well-rounded law firms in all of Sandy Springs.
We take the time to work through the case details and understand what our clients are looking for.
If you want to begin working on the case and come up with a strong legal strategy then it's time to see what we can do for you at Diaz & Gaeta. To call us, please call 678-329-9084 and we will be more than happy to schedule a FREE initial consultation.