Being in a truck accident can create a situation where you suffer from significant injuries and want to find a solution that will provide peace of mind. When you are dealing with the stresses of an accident such as this, you won't know where to begin and how to control things the right way.
At Diaz & Gaeta, we are a law firm that has helped clients in situations such as these. Our Sandy Springs truck accident lawyers are experienced, knowledgeable, and committed to helping our clients win the full compensation they deserve.
To find out more about what our Sandy Springs auto accident lawyers can do for you, call 678-329-9084 right away. Your initial consultation is free, and you pay nothing until we win compensation for you!
Truck Accident Statistics
200+ People Die Each Year in Truck Accidents.
6 out of 7 Passengers in the Small Car Die in Truck Accidents.
Every Sixth Accident Involves a Truck in Georgia.
What Should You Do After a Truck Accident?
When you have been in a truck accident, it's important to get on top of things as soon as possible. The better your response during this period, the better your outcome is going to be later. It is also vital for your well-being to get things right after a truck accident.
The main steps include:
Call 911.
Assist Others Involved in the Accident.
Exchange Contact Information With the Truck Driver.
Take Photos and Video of the Scene.
Reach Out to the Eyewitnesses for Contact Information.
Seek Medical Assistance Even If You Don't Think You Are Hurt.
Reach Out to a Truck Accident Attorney.
What Are the Laws Regarding Truck Accident Liability?
Truck accident liability is determined based on comparative negligence in the state of Georgia. This means a percentage is assigned to each party in the accident based on who was at fault and by how much. For example, a truck driver might be assigned 70% of the blame, which means they will have to pay 70% of the listed compensation.
How Can a Sandy Springs Truck Accident Lawyer Help?
Here is how a Sandy Springs truck accident attorney can help your case:
Investigation
One of the most important parts of the legal process is to prepare a strong case. To do this, it's important to investigate each element of the case. This is where an accredited law firm such as ours at Diaz & Gaeta can begin to assist.
We will investigate each aspect of the truck accident to make a robust legal claim in Georgia.
Filing a Claim
The personal injury claim has to be filed within two years and it has to be done the right way. We can assist with this as a legal law firm with years of experience. The airtight personal injury claim will work as planned and is going to yield the results you are hoping for as soon as it is approved.
Negotiations
In some cases, the other party is going to state it does not want to go to trial. This means they are looking at an out-of-court settlement that will wrap things up and make sure they do not escalate to a full-blown trial. With this in mind, a good lawyer can make all the difference. The lawyer will take the time to listen to your needs and then reach out to the other side for a thorough negotiation.
Litigation
The other party can refuse to move forward with a settlement. If that is the case, the most common result is for the case to go to trial. This is when a lawyer is useful as you will want legal representation in front of a judge to fight your side of the case.
At Diaz & Gaeta, we know this is one of those situations that can be challenging. You will want to get to the bottom of things and receive your settlement. If that is what you want, we are a law firm that will do things the way you want them to be done.
Give us a call at 678-329-9084 for more information.
What Types of Compensation Can I Receive?
Victims can claim three types of damages in a truck accident case.
Economic Damages
You are most likely going to be looking at economic damages before anything else. These damages refer to any monetary hit that you have taken due to the truck accident. Have you had to pay to repair your vehicle? What about medical bills?
Whatever cost that comes up due to the truck accident is going to be listed as economic damage.
Non-Economic Damages
The other category is non-economic damages. This is any type of damage that is not going to have a specific monetary element attached to it. Instead, it could be stress, depression, anxiety, or a drop in your quality of life due to the truck accident. This can happen depending on the aftermath of the accident and how it has changed your life.
Punitive Damages
Punitive damages are reserved for cases where the defendant was guilty of "willful misconduct" or reckless disregard for others' safety. Our investigations will show if these damages could be on the table.
We will be willing to help with this part of the process to make sure things work out as you want them to. This includes setting up a detailed consultation as soon as you call 678-329-9084.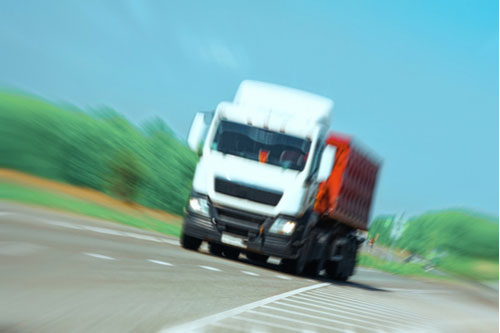 How Much Is My Truck Accident Claim Worth?
The value of your claim comes down to the case details and what the other party has done in terms of damage. Since the truck accident claim is going to work on the premise of comparative negligence, it's best to consider this in detail.
You will want to make sure the claim takes into account all of your losses and is in tune with what you want. This is important for you to receive adequate compensation. Call our Sandy Springs truck accident lawyers at 678-329-9084 for a free consultation to find out more.
Is There a Deadline for Filing a Claim?
Yes, there is a strict deadline for filing a personal injury case after a truck accident in Georgia. You are going to have two years from when the accident took place. The clock is going to be ticking and your best option is to reach out to an accredited law firm as soon as you can.
At Diaz & Gaeta, we are that law firm for your needs. We will do everything in our power to make sure the claim goes through and is in line with the statute of limitations.
How Is Fault in a Truck Accident Determined?
As the accident victim, the law requires you to prove that the defendant is responsible for the incident and should compensate you for your injuries, losses, and pain. We shall achieve this by proving to the judge and jury the following:
The defendant owed you a duty of care. All truck drivers have a responsibility to follow traffic laws and FMCSA safety rules.
The defendant breached their duty of care by behaving recklessly or carelessly.
Prove this breach of the duty of care resulted in the accident and your injuries and losses.
Showing the court that you suffered actual injuries and losses.
Can a Lawyer Prove the Truck Driver Was Negligent?
Giving evidence of the truck driver's acts of negligence is paramount when determining liability. Important pieces of evidence that show the driver's reckless or careless actions can include black box data, the police accident report, witness statements, photos and video of the accident scene, and testimony from accident reconstruction specialists.
Who Can Be Held Liable?
Each situation is unique when it comes to a truck accident. Your best option is to speak to an accredited law firm such as ours at Diaz & Gaeta. We are going to be more than willing to pour through this information for you and get to the bottom of which legal strategy is ideal.
Different parties can be held liable depending on what happened. These can include the:
Trucking Company
Truck Driver
Drug Usage
Loading Company
Parts or Vehicle Manufacturer
Go through these options with your lawyer and learn more about what is going to be included in the legal claim.
Common Causes of Truck Accidents
There are many different causes of truck accidents and each one can have a dramatic impact on the case too. Some of the most common causes of truck accidents include:
Driver Fatigue
Reckless Driving
Distracted Driving
Wrongly Secured Freight
Poor Truck Maintenance
Poorly Trained or Inexperienced Drivers
Bad Road Conditions
Malfunctioning Equipment
Your best option is to speak to a lawyer and learn more about what applies to your case. We can do this for you at 678-329-9084.
Injured in a Truck Accident? Call Diaz & Gaeta for Help!
When you have been in a truck accident, you are likely not going to be thinking about your financial well-being. You are going to be worried about your health and how things are going to move forward in the coming days.
This is where Diaz & Gaeta is going to come in handy. We will handle everything and file the claim on your behalf to begin the process. Call us at 678-329-9084 to set up a free consultation today with a Sandy Springs truck accident lawyer.