A traumatic brain injury can have life-altering consequences and it's important to hold the negligent party accountable in a situation such as this. You will wonder what your legal options are in Atlanta and that is where a qualified law firm can help.
At Diaz & Gaeta, we are well aware of the trauma that comes along with a brain injury. It is difficult to manage and any type of brain injury is going to make it difficult to lead the life you want to.
With this in mind, it's time to look at the value of reaching out to our Atlanta traumatic brain injury lawyers at Diaz & Gaeta. We are a phone call away and you can book an appointment by calling 678-329-9084. Our Atlanta personal injury lawyers will be sure to help go through the initial consultation and shed light on what your options are as a client.
How Do I Know if I Have a Brain Injury?
A brain injury can be assessed based on specific symptoms a person deals with. If you had a noticeable injury to the head including hitting it against something or having a sharp item stabbed into it, this is a clear-cut sign of a brain injury.
Different situations can pertain to something like this. It can even be a situation where you slip and fall leading to a brain injury.
This is why the first thing you are going to want to do is to consult with a medical professional. They are going to go through a comprehensive assessment of the body to determine what is going on with the brain.
What Are Some of the Leading Causes of Traumatic Brain Injury?
When you have been diagnosed with a traumatic brain injury, it's common to associate it with specific types of causes. This is normal as there are specific situations where the brain does get impacted more than others.
These can include:
Sports Accidents
Violence.
If you are dealing with this type of injury, you are going to want to understand how it took place in greater detail. The reason this is important is to make sure you are on the right page when it comes to getting the results that will make a difference. If you want good results, start with us at 678-329-9084.
What Are the Types of Brain Injuries?
Brain injuries are a real concern but they are not all the same. Some are going to involve piercing the brain while others are going to involve more of an external impact.
The types of brain injuries can include:
Closed injury – This is when the skull has not been pierced but the brain did get injured (i.e. falling or being in a car accident).
Open injury – This is when the brain has been pierced (i.e being shot in the head).
Hypoxia – This refers to a lack of oxygen commonly seen after a heart attack, drowning, tumor, or stroke.
Chemical – This is when a harmful chemical such as carbon monoxide or pesticide has penetrated the brain.
Go through these details with a medical professional when you are getting checked up. They are going to diagnose the brain injury after running a series of tests. This is critical information as you are putting together a comprehensive legal claim in Atlanta.
With our help at Diaz & Gaeta, you are going to have everything ironed out and it is going to work out the way you want it to.
What Are the Symptoms of a Traumatic Brain Injury?
There are specific symptoms to look out for when you are in a situation such as this. It is not easy to handle a traumatic brain injury as you are going to want to stay on top of the symptoms while working on your quality of life.
However, certain symptoms are going to add up and that is what you will notice after a traumatic injury to any part of the body. These can include:
General Fatigue
Difficulty Concentrating
Depression
Constant Headaches
Loss of Memory
Vertigo
Lack of Control of Emotions
Seizures
Difficulty Performing Daily Tasks
Lack of Balance
Difficulty Handling Noise or Light.
If you are starting to notice these symptoms then it is important to reach out to a medical professional as soon as possible.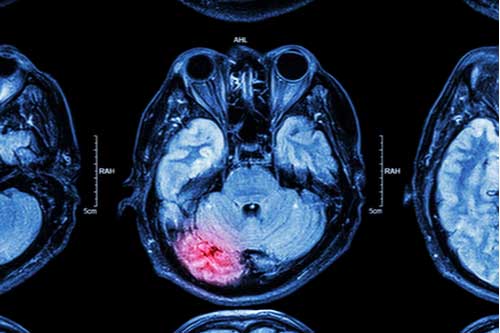 Why Is It Important to See a Doctor After a Head Injury?
Going to a doctor is important because they will not only help with your recovery but also put together a medical report on the situation. This is key information that is verified by an accredited physician. The court is going to take this information seriously and it will help strengthen the case moving forward.
Why Should I Hire an Atlanta Traumatic Brain Injury Lawyer?
Going with a quality brain injury lawyer comes down to knowing you have appropriate legal representation during your time of need. This starts with prepping the case, filing the legal claim, and then working through the different court proceedings one by one.
We can do all of this for you at Diaz & Gaeta. Give us a call at 678-329-9084.
Can Insurance Companies Obtain My Past Medical Records?
Insurance companies cannot obtain your past medical records without your permission. If you believe this has already occurred, reach out to our Atlanta traumatic brain injury lawyers at 678-329-9084. Diaz & Gaeta will take the time to work through this legal process as that is your lawful right.
What Happens if the Insurance Company Refuses to Pay My Medical Bills?
If the insurance company refuses to pay the medical bills. You will have to go through the appeals process and/or head to court to fight your case. We can do this for you at Diaz & Gaeta and ensure you receive the compensation you deserve. Feel free to give us a call at 678-329-9084 to learn more.
What Compensation Can I Receive for a Brain Injury?
It is important to think about the compensation you will receive during the process. It will vary and it often comes down to the type of brain injury, how it took place, and how negligent the other party was. You can claim a variety of damages.
These can include:
Medical Bills
Lost Income
Non-Economic Damages (i.e. Pain, Drop in Quality of Life)
Burial Costs in Wrongful Death Cases.
This can dictate the direction things go in when you are looking to figure out what works and what does not.
Are There Time Limits for Filing a TBI Claim in Georgia?
With this type of claim, you are going to have to think about the statute of limitations. This is a big part of the legal system as there is going to be a time limit for when a claim can be made. In a situation such as this, you are going to have two years.
This is an important detail to think about and something you will want to get done as soon as you can. If you want professional legal representation in Atlanta then it is time to reach out to us at 678-329-9084. With Diaz & Gaeta, you will know the situation is going to be handled professionally and the legal claim will be filed on time.
Reach Out to a Brain Injury Lawyer in Atlanta Today!
A traumatic brain injury is going to put you in a situation where it's important to pinpoint what your legal strategy should be. You do not want to delay this for too long as that is going to be harder to navigate around as time goes on.
At Diaz & Gaeta, we are going to take the time to put together your strategy and begin working on developing the legal claim. This is what we do best and that is due to our extensive resources for such cases. We are the best at what we do in Atlanta and that is something you can trust us with.
For more information on what we offer at Diaz & Gaeta, please call 678-329-9084 for a free case evaluation today.