At Diaz & Gaeta Law, we understand that immigration processes can be very complex. Immigration policies are also constantly changing, making it difficult to adjust your status. Getting information online is not very easy and can cause confusion.
Getting an immigration lawyer in Marietta helps you avoid mistakes that can be financially costly or set you back for years. Do not allow yourself to get overwhelmed by the immigration processes. Diaz & Gaeta Law is here to ensure that you go through the immigration processes fast and correctly.
Call our Marietta law firm today at 678-503-2780 to schedule a free consultation.
What Is the Immigration/Naturalization Process?
The naturalization process is the legal process through which an individual, national or foreign citizen, becomes a US citizen. Your immigration lawyer will help you know how to meet the naturalization process eligibility. Legal requirements are meant to ensure that people seeking to become US citizens do so with sincerity.
Meet Requirements
Before applying for US citizenship, you need to meet the following requirements;
Must have attained the age of eighteen.
Must be a person of good moral character.
Can understand and speak English.
Be physically present for at least five years at the time of application.
Must have resided permanently for at least five years in the US before making an application.
There are exceptions for time spent outside the country that your immigration attorney should help you understand. You need an immigration attorney to prepare you for the application process. They should also take up coaching you on how to handle the tests and the interviews.
Complete Application and Pay Fee
You must complete your application accurately. After an application, you are expected to stay in the US until the naturalization process is complete. In completing the application process, you must;
Get two photographs according to the immigration law requirements.
Provide all necessary documents.
Pay filing fees.
Send your application and documents to the ordered service center.
Complete the N-400 form.
You need to pay a naturalization fee for the process, as stated by the Department of Homeland Security. It is important to note that these fees are not refundable.
Fingerprinting
You also need to be fingerprinted during the naturalization process. It is done to ensure that no acts of fraud take place. You should receive an appointment letter from the United States Citizenship and Immigration Services (USCIS), instructing you to go to the fingerprint location where your fingerprints are taken. If the authorities request additional requirements, do not hesitate to mail the documents to them.
Interview and Tests
You are also expected to go through an interview and take several tests. You should expect to receive an appointment for the same. Be sure to show up at the offices at the specified time. It is expected that you carry with you your identification documents. All you need to do is handle the English and civics tests as recommended by your immigration attorney.
Oath of Allegiance
If you receive a decision from the interview and test indicating that you were successful, you will undergo one more process, taking the oath of allegiance. In this final step, you will;
Get a ceremony date.
Check-in at the ceremony.
Hand over your permanent resident card.
Let the authorities know what you have been doing since the interview.
Take the oath of allegiance.
What Is the Process of Legally Working in the United States?
To work in the US, you must have a working permit referred to as an Employment Authorization Document (EAD). Working permits are granted by the United States Citizenship and Immigration Services. EADs are usually valid for a year and hence renewable and replaceable. Your immigration attorney should be able to provide proper guidance on getting an EAD.
The employment Authorization Document proves that you are allowed to work in the US. If you are a US permanent resident or citizen, you do not need to apply for an EAD. You qualify for the Employment Authorization Document if you are:
A student seeking a specific type of employment.
A refugee.
Asylum seeker.
A national of another country who has been granted temporary protected status.
A foreign national at the final stage of pursuing permanent residence.
A spouse or fiancé to a US citizen.
J-2 spouse or minor children of exchange visitors.
A dependent of a foreign government official.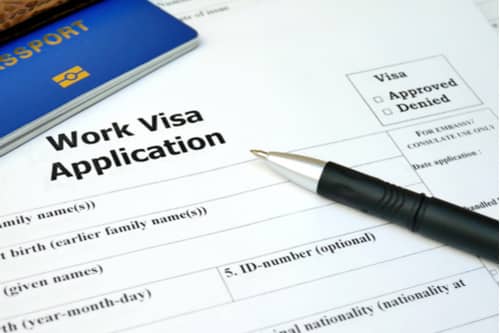 To apply for an Employment Authorization Document, you should check the United States Citizenship and Immigration Services Website. Feel free to use the guidance from an immigration lawyer in Marietta to make the process smooth.
If you need to renew an Employment Authorization Document, you must file for a renewed one. You are supposed to use the Application Form 1-765. You can apply for a renewed Employment Authorization Document before the other one expires but not more than six months before the expiry date.
You need to replace your Employment Authorization Document if it is stolen or contains wrong information. You need to file a new Form 1- 765 and pay a filing fee in such cases. An immigration attorney should help you get a filing fee waiver on this kind of application.
Employers will expect you to provide your Employment Authorization original documents during the hiring process. Employers are required to verify your eligibility and record your details on the 1-9 form.
Can Your Firm Represent Me in a Deportation Case?
Yes!
Are you facing deportation? Deportation can be an extremely unpleasant and terrifying experience. Seek legal counsel as soon as possible to avoid being separated from your job, family, and life. Call our Marietta immigration lawyers for help with your deportation case today!
Ways of Hiring an Immigration Lawyer for a Deportation Case
Most immigration laws will not be apparent to you even after reading through them. Immigration attorneys help you understand the immigration laws in-depth and develop the strongest arguments. Some of the ways you can use to hire an immigration lawyer in Marietta include:
Check Online
There are numerous referrals on the internet that you could make use of. Be keen to go through the lawyer's profile to see what cases they handle. Consider checking the immigration attorney's license and confirm that it is valid. Ask the lawyer about any discipline case they might have faced.
Use a Lawyer Bar Association
Most lawyers are part of bar associations. Associations could be voluntary or mandatory. These associations mainly have a common area of practice. You can easily access referral services from bar associations that will help you find a good lawyer for your case.
Ask Friends
Friends are one of the best ways to get a lawyer. Suppose one of your friends has used the help of a lawyer before; they could help you by connecting you to them. If the lawyer does not handle cases like yours, they are a great way to reach fellow lawyers who can handle your case. Referrals give you the advantage of getting to know the lawyer's expertise.
Contact Prospective Immigration Lawyer
After narrowing your list to a few immigration attorneys, contact them to get information to help you make your final decision. Sending broadcast messages might not be appealing enough to an immigration lawyer. They may term you as one who is casually treating a serious situation and choose to keep off.
Endeavor to send personalized messages or emails to make it clear to the immigration attorneys that you are not being haphazard. Emails are better since some attorneys are prohibited from using text messages when contacting clients.
Beware of Consultants
In the US, consultants are not authorized to practice law. Their role is to witness individuals signing legal documents. Consultants have the right to practice law in some states and nations but not in the US. If possible, avoid consultants by all means.
Interview Prospective Lawyer
Before settling on an immigration lawyer, ask as many questions as possible to ensure you have all the necessary information and avoid unpleasant surprises. Seek to know if the prospective migration lawyer is conversant with cases similar to yours.
If you agree to proceed with a lawyer, seek to know the method of payment they prefer. Some immigration attorneys prefer hourly payments, while others will require you to make monthly installments. Others might require you to pay a retainer.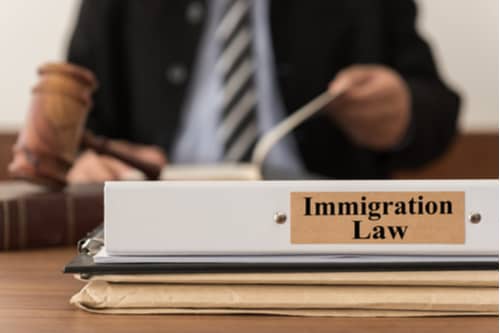 Benefits of Hiring an Immigration Lawyer in Marietta to Stop Deportation
Are you facing a deportation case? Do not rely on the misconception that immigration lawyers will sympathize with you when you present a sad story. You cannot rely on immigration lawyers because they are expected to act impartially. Here are reasons you should always use an immigration attorney in a deportation case:
Immigration attorneys can help you argue that the charges against you are false.
Immigration attorneys can also help you prove your citizenship.
They could also argue that you qualify for asylum. Lawyers do this by proving that you could experience persecution or fear of being persecuted if you return to your country.
Through an immigration attorney, it is easy to convince a judge to offer you a green card. This, for example, happens by proving that you are an immediate relative to a US citizen.
Immigration attorneys can also help you present a cancelation of removal application. Through this application, aliens of good character are allowed access to green cards as long as they have close ties and have resided in the US for several years.
Immigration attorneys also have experience in asking for prosecutorial discretion. In such instances, they put up an argument based on your good character and family ties. An immigration lawyer will argue that your case should be closed and authorities focus on other individuals who are a real threat.
Immigration attorneys increase the chances of having you win a deportation case. Immigration attorneys help you fill out necessary forms and get exhibits. You also get a chance to have your important facts summarized and help get ready for a court hearing.
Why Choose Diaz & Gaeta Law
Diaz & Gaeta Law is a bilingual firm. It was founded by two activists who are sons of immigrants and have extensive knowledge of immigration. Diaz & Gaeta Law has a team that strategically works to navigate complicated cases. Here are reasons why you should choose Diaz & Gaeta Law:
Quality: Diaz & Gaeta Law offers you high-quality lawyers that can handle all your immigration cases. Our costs are worth the quality of services we offer. We allow you to vet any potential lawyer you would love to work with to eliminate any doubt.
Accredited Lawyers: Lawyers at Diaz & Gaeta Law lawyers are all accredited. Since Diaz & Gaeta Law has also specialized in criminal defense, we can also help if you are facing criminal charges.
Fair and Upfront Pricing: Diaz & Gaeta Law, we are transparent about pricing and offer a free consultation.
Experience in Immigration: At Diaz & Gaeta Law, we have been in practice for years and have successfully handled hundreds of immigration cases. Our level of specialization in immigration guarantees you the best representation.
Availability: In our firm, we always make time for the clients. We respond quickly to any inquiries from you. You are also guaranteed a backup attorney if the one you are working with is not available.
Creative Solutions: We offer you creative solutions from years of experience, analytics, research, and innovative strategies. Our lawyers always create new solutions to new problems.
Compassion and People Skills: We are reasonable and persuasive. We avoid arguments when handling cases. We also show real concern and respect for individuals.
Good Judgement: We are successful in our practice because we have the skills to make good judgments. We come up with logical conclusions from various situations and variables. We are decisive and present reasonable arguments.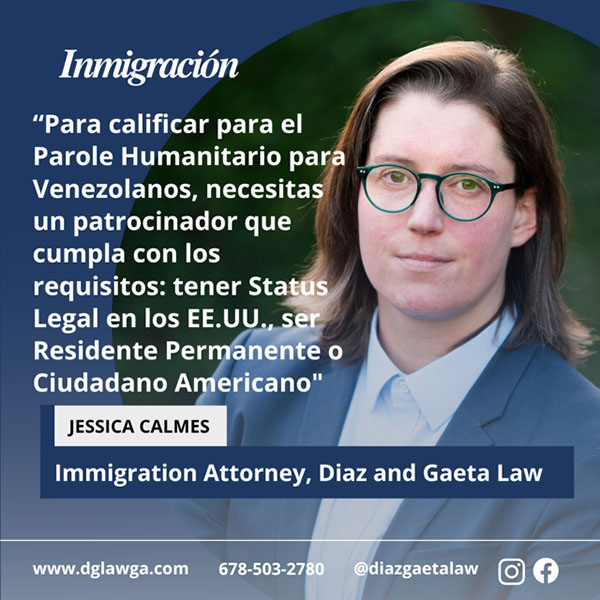 Have an Easy Time Navigating the US Immigration Process – Call Us
Before deciding to reach an immigration attorney, you could be feeling threatened and exposed. Don't give in to the pressure! Never choose a lawyer without properly vetting them. You need professional and expert legal representation to win immigration law cases.
When seeking naturalization, reach out to an immigration attorney to keep you up to speed with the procedures. Ensure that you get help from an expert immigration attorney if faced with a deportation case.
Do you want to work with the best immigration lawyer in Marietta? Contact Diaz & Gaeta at 678-503-2780 today for a free consultation.