Motorcycle accidents are renowned for being the most devastating due to the lack of protection for the motorcyclist. It can also create a situation that comes along with a list of issues that are not easy to face for the client.
If you have recently been in a motorcycle accident, the best thing you can do is be careful. You will want to reach out to a trusted Smyrna motorcycle accident lawyer such as ours at Diaz & Gaeta. We are fully qualified to help with motorcycle accident claims and will ensure things are done immediately.
To find out more about how we approach a claim such as this and why we are the right fit, give our Smyrna personal injury lawyers a call at 678-329-9084.
How Does a Smyrna Motorcycle Accident Lawyer Assist with a Compensation Claim?
When you are digging through the legal strategy you're going to prepare for this type of claim, it's important to know how a motorcycle accident lawyer can help. For the most part, there are layers to a legal process that need to be accounted for.
The first step is preparation and that is when the legal team will collect evidence and piece together everything to build a strong legal claim. This will initiate the legal process as soon as the claim is filed with the state court.
It is also necessary to have a qualified Smyrna motorcycle accident lawyer for potential settlements that take place. These negotiations are tough and should be handled by a professional that knows how to maximize your legal compensation moving forward.
A good lawyer is also useful when it comes to trials. You will want someone in the court that is legally trained and can assist with handling the judge. Our Smyrna motorcycle accident lawyers are experienced in the legal process in Georgia.
What Are the Most Common Causes of Motorcycle Accidents?
Being in a motorcycle accident does not mean you are going to be dealing with the same situation as someone else in an accident. Each situation is going to be different and that is going to depend on the cause of the accident. Based on case history, there are many different causes of motorcycle accidents and it's best to be aware of what led to yours.
These can include:
Pedestrians on the Road
Distracted Driving
Drugged or Drunk Driving
Not Focusing on the Motorcycle
Malfunctioning Lights, Brakes, and/or Mirrors
As you can see, the reasons can differ and it will often come down to your case file to figure out which one applies to you. At Diaz & Gaeta, we will make sure to focus on this while developing your claim and will ensure this point is drilled home during the legal proceedings.
To learn more about how we manage this part of the process, give our Smyrna motorcycle accident lawyers a call at 678-329-9084.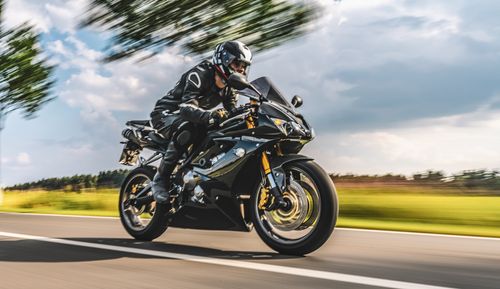 Motorcycle Accident Statistics
Unfortunately, accidents happen everyday. Below, are a few motorcycle accident statistics in the state of Georgia:
42% of Georgia's Motorcycle Accidents Happen in the Atlanta Region
There Are 84 Deaths for Every 100,000 Registrations in Georgia
150+ People Die Each Year Due to Motorcycle Accidents
What Are the Motorcycle-Specific Laws in Georgia?
It is always important to consider specific regulations in the state of Georgia. This is a renowned state with strict laws for motorcyclists and they will enforce them regularly. This is why it's important to be aware of these regulations and whether or not they were ignored by the motorcyclist.
The regulations include having to always wear a helmet while riding, being over the age of 16, not using a phone while riding, and the motorcycle must have a windshield. These are just some of the regulations that need to be accounted for.
Knowing these laws, you can then begin to put together the legal claim against the other party. Our experienced motorcycle accident attorneys in Smyrna know how to fight to get you the compensation that you deserve.
What Are the Most Common Injuries Seen in Motorcycle Accidents?
After you have been in a motorcycle accident, it becomes important to seek medical assistance. This is renowned for being one type of accident that does the most damage. While a lot of the damage is sustained by the motorcyclist, it can also affect other parties involved in the accident.
This is why you have to be hyper-aware of this and make sure you are asking for medical help. This will ensure there is a medical record of the assistance you received and how injured you were. The types of injuries often vary depending on what caused the accident.
These can include:
Fractures
Brain Injuries
Road Rash
You will want to get the type of injury cited in the medical report. This can then be used in court as a way to file the personal injury claim against the other party in Smyrna. To learn more about what our Smyrna motorcycle accident lawyers can do for you, give us a call at 678-329-9084.
How is Fault Determined in a Smyrna Motorcycle Accident?
The fault is one of the biggest challenges associated with proving the other party is guilty in a motorcycle accident. To do this, it's important to note that Georgia has a comparative negligence approach to personal injury claims.
This means a set percentage is assigned to each party based on how much of the fault was theirs. In general, the process is going to include assessing the motorcyclist's duty of care at the time. Were they speeding? Were they zig-zagging? What about using their phone?
These are important questions that are going to help shape the legal claim moving forward. To find out more, give our Smyrna motorcycle accident lawyers at Diaz & Gaeta a call at 678-329-9084.
What Type of Compensation Can I Receive for My Motorcycle Accident?
Typically, there are 3 main types of compensation that someone may be awarded following a motorcycle accident:
Economic Damages
This is a type of damage that is going to be the first thing on your mind when it is time to cite damages in the claim. Most people look at their wallets when it comes to the damages they have had to pay. This can include a wide array of expenses including medication, medical bills, repair bills, and your loss of income due to not being able to work.
Non-Economic Damages
This type of damage takes a look at any other issue you have had to deal with due to the accident. This can include having to deal with depression, anxiety, PTSD, or any other similar condition that is changing your ability to live happily.
Punitive Action
This is one of those legal details that you are going to want to think about based on what was the reason for the motorcycle accident. In some cases, if a motorcyclist was not following the rules of the road, they can receive additional punishment.
This can include not being able to ride again, losing their motorcycle, having to pay a heavy fine, or time in prison. You will want to discuss these details with a legal professional, like our Smyrna motorcycle accident lawyers, to make sure things work out as you want. We are more than happy to help at Diaz & Gaeta when you give us a call at 678-329-9084.
What Caused the Motorcycle Accident Claim to Be Rejected?
One of the more frustrating aspects of dealing with the aftermath of a motorcycle accident is the insurance process. You are not going to want to go through a rigorous process as that is not easy to deal with at the best of times.
This is why getting a Smyrna motorcycle accident lawyer to deal with this is a must. In general, a motorcycle accident claim can be denied by the insurer. This can happen for different reasons and it's important to know which one applied to your case.
These can include that the:
Policy has expired or been canceled
Accident was your fault
Driver was not insured under the existing policy
Insurance company believes you were not injured in the accident
Insurance company believes your injuries were not caused by the accident
Take the time to let our law firm handle this on your behalf. It is important to ask them the right questions and make sure you are not being duped.
Are There Time Limits to Filing a Claim in Georgia?
You are going to have two years from when the motorcycle accident took place. This is important as you are not going to want to be slow to respond.
The best approach is to sit down with one of our trusted Smyrna motorcycle accident lawyers to find out more about your legal options. We will discuss everything and build an ironclad legal strategy that will work the way you are hoping for it too. To find out more about Diaz & Gaeta and what we do, please give our Smyrna motorcycle accident lawyers a call at 678-329-9084.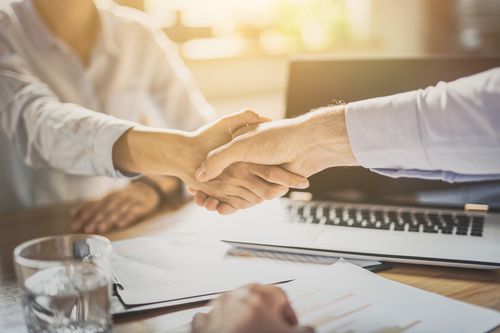 Call Our Smyrna Motorcycle Accident Lawyers Today to Schedule a Free Consultation
It is not easy to be in a motorcycle accident and then knows what to do next. We know your life is going to be turned upside down due to the accident. This is why the best approach is to call Diaz & Gaeta at 678-329-9084 and let us work on a strong legal strategy. We are going to be focused on delivering a refined solution that will work in line with what you are hoping for.
Let the Smyrna motorcycle accident lawyers work on your case and know it will deliver the results you desire. This is what we do best at Diaz & Gaeta.