Injuries are unpredictable. They can occur at any time or any place. Often, most types of personal injuries are preventable, and they usually happen due to the negligence of another party. For instance, a motorist may crash and cause severe bodily harm to you. After investigations, it may be determined that the motorist was drunk.
You can hire a personal injury lawyer in Marietta to claim compensation for you in such a case. Our reputable and experienced lawyers at Diaz & Gaeta Law will represent you in a court of law in Georgia and ensure that you get fair compensation.
Diaz & Gaeta Law is a reputable Marietta personal injury law firm that helps victims of car accidents, motorcycle collisions, slip and fall accidents, and more get fair compensation to cater to their lost wages, medical bills, and other expenses. Call us at 678-329-9084 for a free consultation.
What Should I Do After an Injury?
If you are injured in an accident, you should immediately carry out the following steps. These actions significantly affect your chances of winning the case and getting compensation. They protect your legal rights and make the case easier.
So, if you get injured in either a car, bicycle, wreck, or slip and fall accident, follow the steps outlined below:
Seek Medical Attention
You have to visit a physician who can assess your injuries from the accident. The physician might need to use tests and x-rays to check for the injuries that might go unnoticed later to threaten your life.
Medical documentation will prove that you were injured in a particular accident. This is important in establishing a lawsuit against the party responsible for the injury.
Collect Information From Witnesses
Some people might have witnessed you get hit by that reckless driver. Collect this information to prove that you were involved in the accident. You can get a trustworthy friend or relative to gather this information if you are seriously injured.
Record the Scene
Take photos and video of the scene of the accident. Document all the damages and injuries and other necessary materials that can assist in winning your case.
Do Not Admit or Assign Fault
Even if you feel that the accident is your fault, do not say anything that could be interpreted as an admission of blame. Any statement of liability, including an apology, can limit your chances of winning the case. Don't accept a settlement without talking to a reputable personal injury lawyer in Marietta.
Contact Local Law Enforcement and Your Insurer
If you are involved in a traffic accident, immediately contact the police and report the incident. Also, you have to inform your insurance company. You should report a slip and fall accident to the property owner or manager.
Avoid accepting an early settlement from the responsible party or even your insurance company. Insurance companies will often try to pressure you into accepting less than you deserve, and receiving an early settlement will prevent you from filing a legal claim later.
Call a Personal Injury Lawyer in Marietta
Contact a trusted personal injury attorney! Let us handle all aspects of your personal injury case in Marietta from start to finish.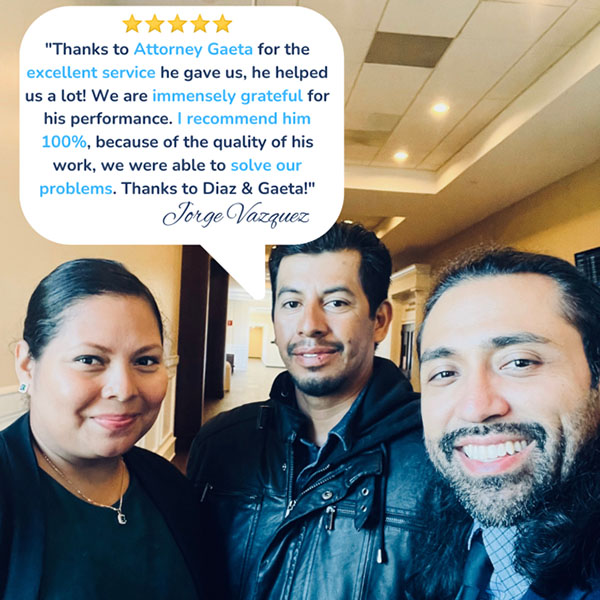 What's the Importance of Hiring a Lawyer?
You may think that you won't need a lawyer because it's a simple case, or that you think you can represent yourself. However, our personal injury lawyers in Marietta have years of experience representing clients with both straightforward and complex cases.
Our skilled and dedicated personal injury attorneys at Diaz & Gaeta Law will help you in every step of filing and pursuing a personal injury lawsuit in Georgia.
Case Preparation/Filing a Lawsuit
You will need a lawyer to make sure the personal injury claim is filed the right way. This includes knowing what to put in the legal claim and how to position yourself for a positive verdict. We will help you gather evidence concerning the case, calculate the losses, and ensure your case is filed correctly and on time.
Settlement Negotiation
Most personal injury claims are resolved through an out-of-court settlement. Insurance companies often try to convince people to settle a case for less than they deserve, so you need a skilled lawyer to advocate for you in settlement negotiations with the insurance company.
Trial Preparation & Representation
Preparing for the trial is an important part of the legal process. While some cases are not going to get to the trial process, it is still essential to get an attorney that can help with this step.
It goes without saying that the best person to represent you in court in case your personal injury lawsuit goes to trial is an experienced lawyer. Lawyers are familiar with the justice system and know how to present cases in order to secure the maximum possible compensation.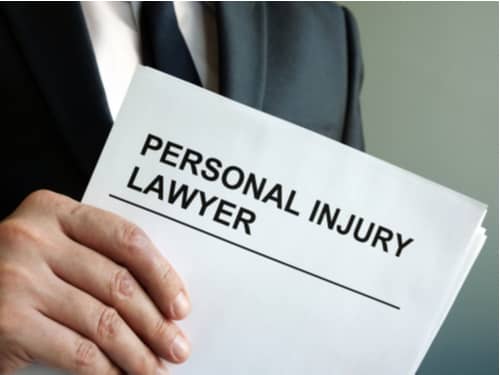 Types of Damages to Recover in a Personal Injury Lawsuit in Georgia
There are three types of damages that you can claim in personal injury cases in Georgia: non-economic, economic, and punitive damages.
Non-Economic Damages
Non-economic damages are sometimes known as general damages. They usually entail damages that are hard to calculate. Some of them include:
Pain and suffering: This may include any short or long-term physical pain as well as emotional distress and mental anguish.
Reduced quality of life: The accident may leave you disabled and unable to enjoy your life normally anymore. This type of damage is claimable in case of a TBI or amputation.
Loss of companionship
Physical disfigurement
Economic Damages
Economic damages refer to the damages and expenses you can account for, such as medical and funeral expenses. They are the damages and costs you have directly incurred due to the accident. They include:
Medical expenses: These include all your medical costs, future or present, occurring due to the accident. They may consist of medical transportation, medical bills, therapy, rehabilitation, and at-home nursing.
Property damage: This includes the cost to repair or replace your car, bike, motorcycle, etc.
Loss of wages: You should receive compensation for lost income while you're recovering.
Loss of earning potential: If you are unable to continue working or cannot earn the same salary, you can claim compensation.
Punitive Damages
The purpose of punitive damages is not to compensate you for your losses, but to punish the responsible party. Punitive damages are quite rare and are only given in cases where the behavior of the defendant is deemed malicious, reckless, or grossly negligent.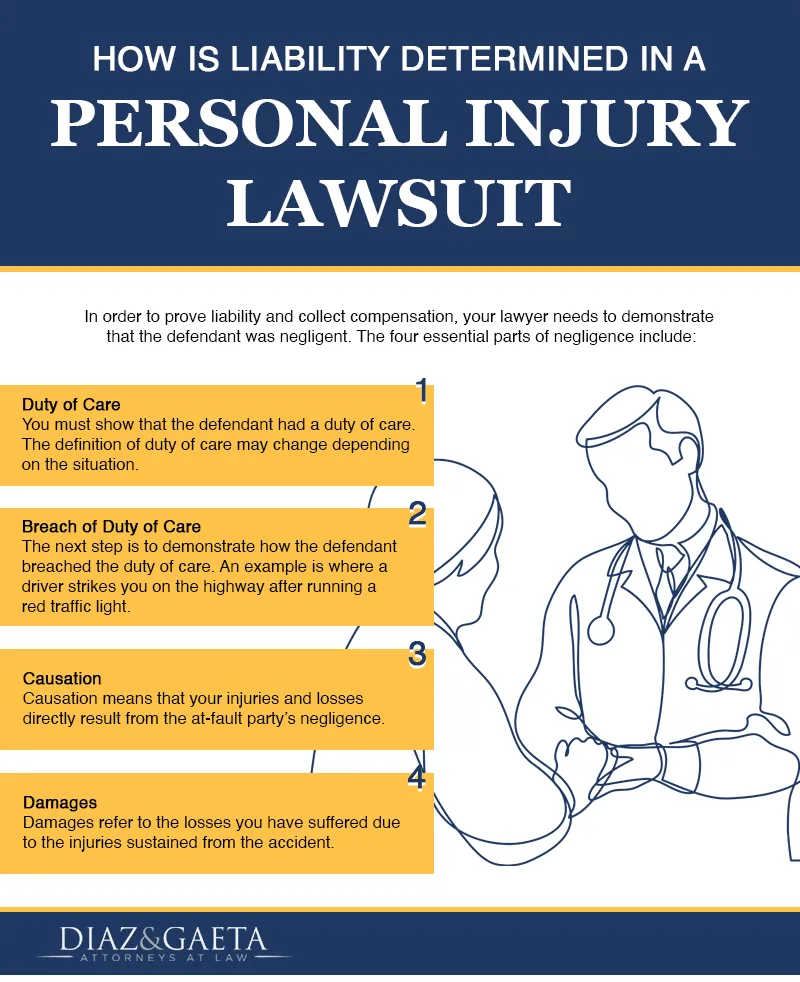 How Is Liability Determined in a Personal Injury Lawsuit in Marietta, GA?
In order to prove liability and collect compensation, your lawyer needs to demonstrate that the defendant was negligent. The four essential parts of negligence include:
Duty of Care
You must show that the defendant had a duty of care. For instance, the law requires drivers to be careful and follow traffic laws. A doctor is responsible for providing reasonable care to the patients. The definition of duty of care may change depending on the situation, so you should seek help from an experienced personal injury lawyer in Marietta.
Breach of Duty of Care
The next step is to demonstrate how the defendant breached the duty of care. An excellent example of a breach of duty of care is a case where a driver strikes you on the highway after running a red traffic light.
Causation
Causation means that your injuries and losses directly result from the at-fault party's negligence. For example, you may have causation if you dislocated your ankle because the driver ignored the red light.
Damages
Damages refer to the losses you have suffered due to the injuries sustained from the accident. They include non-economic and economic damages. You must show that the damages you are seeking compensation for were caused by the accident.
Georgia's Modified Comparative Negligence Rule
When determining liability, Georgia courts implement a system known as modified comparative negligence. The system assists in factoring out the defendant's share of responsibility. You are only eligible for compensation if you are deemed less than 50% responsible for causing the accident.
However, the court will reduce your payment by your percentage of fault. For instance, if you sustain damages of $500,000 in a car accident and the court finds you 10% at fault for the accident, your compensation will be reduced, and the responsible party will pay $450,000.
Different factors contribute to an accident and determining the actual causation percentage might be a headache. Worse still, most insurance companies will try to put more blame on you to pay you less than your deserved amount. Our injury attorneys at Diaz & Gaeta Law will carry out investigations and defend you from these unfair tactics.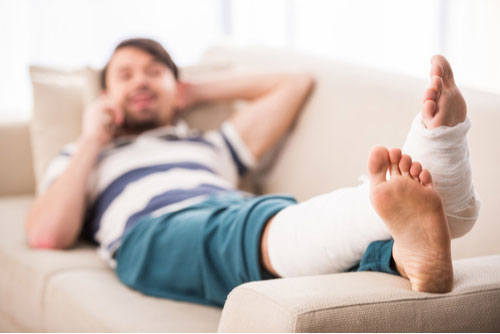 What's the Deadline or Time Limit for Filing a Personal Injury Claim in Georgia?
Like every state, Georgia has a deadline for filing a personal injury lawsuit. This is known as the statute of limitations. In Georgia, the deadline for personal injury claims and wrongful death cases is two years. However, there are cases where the statute of limitations is extended, such as if the victim is a minor or not mentally competent.
What Are the Steps for Filing a Personal Injury Case in Georgia?
Filing a personal injury claim in Georgia can be complex. You'll want to have a skilled legal professional by your side. At Diaz & Gaeta, we are here to guide you through every stage of the process.
Meet With a Lawyer
First, you should meet with a Diaz & Gaeta Law personal injury lawyer in Marietta for a free consultation and case evaluation. You might need to present some records of your medical expenses, invoices, and other bills, so keep a good record of them.
Gather Evidence and Calculate Compensation
This stage involves gathering as much evidence of the incident as possible such as where and when it happened, who else was there, what was going on before the accident, how the accident happened, and any photo or video evidence of the accident.
Once we gather evidence and identify the various losses and damages you deserve compensation for, we'll try and reach a settlement with the defendant and/or their insurance company.
Negotiations
Negotiating with insurance representatives can be extremely daunting as they can be very persuasive when it comes to bargaining for lower compensation. Because of this, you need an experienced attorney to help you through the settlement negotiation process. Basically, hiring a lawyer will help you get better compensation.
Litigation
If settlement negotiations fail, your lawyer will be ready to present your case in court. Your attorney will present evidence before the court to protect your legal rights and win you compensation.
How Much Will a Marietta Personal Injury Lawyer Cost?
At Diaz & Gaeta Law, we handle all personal injury cases under a contingency fee agreement. Our clients will not pay any legal fees before we get them compensation. Our lawyers only get paid after we secure a settlement or a positive verdict. Under our no-win, no-fee promise, we won't charge you anything if we lose the case.
We receive a percentage of the compensation as payment, and this percentage is agreed on in advance. Call us at 678-329-9084 to schedule your free consultation.
Personal Injury Cases We Handle At Diaz & Gaeta Law
At Diaz & Gaeta Law, we have significant experience representing clients who were injured in Georgia due to another other party's negligence. We fight to win you the most possible compensation for your damages.
Feel free to contact us if you or a loved one was the victim in any of the following types of cases:
We are glad to help you take legal action against the party responsible for your injuries. Contact us today for a free, no-obligation consultation.
Give Your Marietta Personal Injury Case the Attention and Time It Requires – Call Us!
Personal injuries can be traumatizing both to you and your loved ones. At Diaz & Gaeta Law, we understand how challenging it is to recover from the injuries and damages sustained from an accident.
We have helped injured people win compensation. We offer free consultation services and promise to work with you under a no-win, no-fee policy. We are a fully bilingual law firm and our legal team is committed to giving each case the time and attention it deserves.
Whether you have been hurt by a defective product or in an auto accident, a motorcycle collision, or a slip and fall, we are here to help. Contact us now at 678-329-9084 to file your injury case in Marietta, Georgia!