Imagine being involved in a car accident and being afraid to sue for damages because you're not a U.S. citizen. The bottom line is that you're entitled to compensation if you've been injured at the hands of another party. Here, we will explain how your car accident attorney in Atlanta can still fight to get you damages.
Georgia Has Consistently Held That a Plaintiff's Immigration Status Is Inadmissible
Despite what you may think, the courts in Georgia have consistently held that a plaintiff's immigration status cannot be used against them in civil court.
If you were injured in a car accident in Georgia, you have every right to sue for damages. You are entitled to the same protection that citizens in Georgia are entitled to. Of course, our Atlanta injury lawyers completely understand why you may still be afraid.
Your Atlanta Car Accident Lawyer Is Familiar with Georgia Case Law
It's important to know that your accident attorney in Atlanta is very familiar with Georgia case law. There have been numerous decisions handed down over the years confirming the fact that a person's immigration status is inadmissible in civil court.
What this means is that the defendant cannot imply or state what your immigration status is. If the defendant's attorney tries to use your immigration status against you, your Atlanta injury lawyer can file a motion to stop it.
In Sandoval v State 264 Ga. 199, the Court Found That Immigration Statute is Not Relevant
In 2004, there was a case tried in Georgia known as Sandoval v State. While the case involved criminal behavior on the part of Sandoval, the court did find that a person's immigration status is inadmissible in court.
In another case called Junior v State, which was decided in 2007, the court found that a person's immigration status is not relevant in court. The judge further held that you cannot question the plaintiff's immigration status in court.
Hispanic Plaintiffs Can Sue Even if They Are Illegal Immigrants
Of course, your Atlanta injury lawyer understands that case law is not going to make you any less afraid. Many of our Hispanic clients tell us that they are afraid that they could be picked up by INS while waiting in the courtroom.
The truth is that our car accident attorneys in Atlanta almost always settle lawsuits. In fact, across the board, more than 95% of all car accident lawsuits are settled long before trial. The odds of you seeing the inside of a courtroom are slim to none.
There Is the Chance That You Could Face Other Penalties
It is important that we are upfront and honest with our clients. If you're involved in a car accident, the police will ask for identification. You will face penalties if you were driving without a valid license.
If it's discovered that you are an undocumented immigrant, you could face deportation. Our team at Diaz & Gaeta Law includes criminal defense attorneys and immigration lawyers as well as personal injury lawyers. So we're well-prepared to help undocumented immigrants after a car accident.
The U.S. Constitution Protects Immigrants From Being Denied the Right to Sue
As briefly stated above, the United States Constitution protects everybody, including non-citizens, through the 14th amendment.
The 14th amendment has been enforced many times over the years in support of the rights of non-citizen immigrants. Specifically, our Hispanic clients are entitled to equal protection under the law regardless of their citizenship status.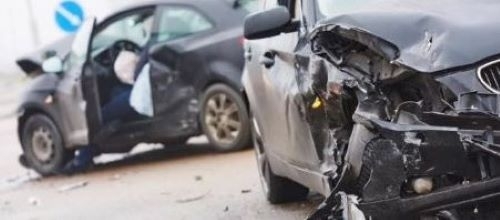 The 14th Amendment States That All People Are Entitled to Equal Protection Under the Law
When your Atlanta injury lawyer references equal protection under the law, it's quite simple. What this means is that you have every right to sue somebody for negligence. It doesn't matter whether you're a citizen or not.
As much as we can tell you this, we do understand that you're still doubtful that you could win in court. If the defendant is a U.S. citizen, there is absolutely a chance of jury bias.
However, as we've stated here, almost all the cases we handle settle. This means there's a very slim chance that your case would ever go before a jury.
Your Accident Attorney in Atlanta Understands Why Hispanic Immigrants May Be Afraid to Sue
Aside from equal protection under the law, and aside from jury bias, your accident attorney in Atlanta understands what you're going through.
Like many other of our Hispanic clients, you are probably weighing the benefit of suing somebody for a car accident and the threat of getting in trouble with the law. This is understandable.
If you do decide that it's not worth risking your living in the United States, our accident attorneys in Atlanta would never pressure you to decide one way or the other.
We can answer any questions you may have, and we will fight to get you damages if you decide to move forward.
The Defendant's Attorney Will Argue That You Aren't Entitled to Damages for Lost Wages or Lost Income
One thing our Atlanta injury lawyers have run into in the past are defense attorneys who argue that you aren't entitled to damages. They don't typically argue that you shouldn't receive compensation for medical bills or property damage.
Typically, what we run into are defense attorneys who argue that you're not entitled to lost wages or lost future income. Their argument is that you cannot legally work in the United States and, therefore, you should not be able to receive damages for these losses.
Your Atlanta Injury Lawyer Will Still Demand Damages on Your Behalf
What you need to understand is that your Atlanta injury lawyer doesn't care what the defendant says. There are statutes and case law on your side that support your ability to recover damages just like any other accident victim.
Contact Our Office and Schedule Your Free, Initial Consultation Today
If you are a Hispanic immigrant and afraid to sue after your car accident, you need to call our office right away. Our Atlanta injury lawyers have met with dozens of Hispanic clients over the years who feel the same way.
The truth is that you have a right to sue for damages regardless of your immigration status. As explained here, the defendant is not allowed to discuss your immigration status in open court.
We suggest that you put your fears aside and contact our office today to schedule your free, initial consultation. You can trust your accident attorney in Atlanta has your best interest at heart and will not jeopardize your residential status.